Ahnu Reviews

Popular Ahnu Products

Popular Ahnu Searches
Ahnu is about balance. Ahnu footwear uses their Neutral Positioning System technology to encourage natural biomechanics. Each of the five Ahnu NPS systems are designed for a specific activity: hiking (HIKE), running, trail running and speed hiking (XTR), cross training (OXT), walking and casual comfort (3D-i), stability in elevated heel models (HI). Ahnu shoes are designed to respond with comfortable support that perfectly matches the demands of your outdoor activities. Ahnu also has a balanced style that takes you from the coffee-shop, to the trail, to the theater, all in perfect comfort. Ahn
... Learn more about Ahnu
u footwear designs are casual-rugged shoes perfectly suited to multi-tasking, modern lifestyles. Wherever the adventure du jour leads, you can confidently trust Ahnu shoes to supply support, cushioning and great style. ... Less
About the Ahnu Brand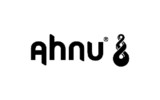 Verified Buyer

Reviewed by Mountain dweller from Mountain town on Thursday, July 21, 2016

I am between a 7.5 and an 8 and these 8's are a good fit. I have done some light hiking in the mountains and they suit my needs. The teal color is darker than they appear in the photo and the bright greenish underside does not stand out much! Decent arch support for my very high arch and comfortable.

Verified Buyer

Reviewed by JeanBikes from PA on Thursday, July 21, 2016

This is my fourth pair of these. They are out of the box comfortable, it is like being barefoot all day, only better. multiple adjustment points eliminate chafing, the innersole is amazingly comfortable, the sole itself is appropriate for almost any surface (I have not worn them in snow yet...). I have a pair for kayaking, my toes are protected and my heel is not dragging on the boat bottom, great if you have Achilles problems, they float and they dry quickly. I have another pair I use for mountain biking in the summer, ideal for the toe cage and good protection. I have a pair for everyday running around and a pair to keep in case one of the others wears out. I have had my boat shoes for 4 seasons and they are in great shape, I throw them in the washing machine occasionally and they come out like new. My daughter thinks they are ugly, but to me these are the most beautiful shoe ever!

Verified Buyer

Reviewed by Dan C from Iowa on Monday, July 18, 2016

Bought for my son. They fit him pretty true to size. First time with the brand so time will tell on durability.

Reviewed by Bellarella from Orlando on Monday, July 18, 2016

Purchased these for my dad as a Father's day gift and I don't think he's taken them off since. He likes the adjustable straps and that they cover his big toes and they didn't cause any blisters or require a break in period. He affectionately calls them his "Adventure shoes" and can't wait to wear them on the boat. The only drawback is that he finds the buckle a little bit awkward but not a deal breaker. So far they've held up well and still look brand new!

Reviewed by Brannon32 from Vacaville, Ca. on Sunday, July 17, 2016

These fit wonderfully right out of the box. There have a plushness when worn that gives me confidence to tackle some longer hikes in the area. On the first couple of walks, they've proven to be supportive and the leather gives them a durable quality when brushed against thorns or rocks. I've gone through lots of brands/models of hiking shoes in the past few years and I've always gone back to my trusty Columbia's that have a sole that's starting to wear out. Not I can relegate those Columbia's to working boots because these have becoming my new hiking go-to. Bonus for me: they weigh about half as much as my Columbia boots and they're quite stylish.

Verified Buyer

Reviewed by Maddy from Idaho on Wednesday, July 13, 2016

This is a great shoe for being outside or travel. Needing a shoe that will dry fast if gets wet. Sizing is correct. I am a true 71/2 and fits good. Easy on and off with velcro back.


Verified Buyer

Reviewed by Red Hair, Green Boots from Baltimore on Tuesday, July 12, 2016

These are lovely sandals, but my size 7s were too tight for me. I'll be returning them. I generally order Keens, but liked how these looked (same price). I'm going back to Keens. They are made a bit wider.

Verified Buyer

Reviewed by LNDan from Maryland on Tuesday, July 12, 2016

I have very hard to fit feet - bunions and fallen arches. These sandals are the best that I have found for my feet. This is the 3rd pair that I've bought and will continue to buy them each year.

Verified Buyer

Reviewed by The Traveler from New England on Monday, July 11, 2016

These are among the most comfortable shoes I have ever worn. Ilike them so well I have bought three pairs in different colors. They can be worn with or without socks which gives more flexibility. They also can be used with orthotics if you needed. The shoes have two straps which allows for personalized adjustment. They provide comfortable support and are attractive. I get compliments on them. I recommend them to everyone, and no I am not associated with Ahnu though perhaps I should be!

Verified Buyer

Reviewed by Trout Stalker from Taos, NM on Monday, July 11, 2016

I have purchased many sandals/water shoes over the years, mostly Teva with a few other odd brands thrown-in. Based on my observation and testing, the Ahnu sandals are now my favorite. They are lighter weight than my Teva sandals, they have a "leaner profile", not so clunky, and are much more adjustable with heal and in-step adjustment for a snug fit. In terms of sizing, they appear to be true, however, I wish I would have purchased a size 11, rather than my typical 10.5. You can print out a sizing chart to measure length (width is medium, perfect for me), but if you are right at your normal size you might want to move up a half size.

Quality is excellent, though durability is yet to be determined. One reviewer mentioned that the stitching on his in-step buckle required sturdier outdoor thread after daily wear for a year or two. I can see that happening, but I have had to restitch my outdoor gear previously. The soles are not as thick as the Tevas, but they are very secure and have good arch support. This is a great "knockaround" sandal and still works well for wet wading when fly fishing!