AKC

Sizes

Colors

Reviews

Events

Prices

Popular AKC Products

Search Within
Created in 1884, the American Kennel Club is not only the largest non-profit purebred dog registry in the world, but also a diverse organization of nearly 5,000 clubs and affiliate organizations that advocate canine health and wellbeing. In addition to providing information and registration options to dog owners, the American Kennel Club also produces a range of high-quality AKC dog beds, kennels, training pads, leashes and other pet training aids. AKC kennels are ideal for house training your dog, and your pooches are sure to love AKC dog beds, too. Treat your pets like royalty with AKC pet s
... Learn more about AKC
upplies. ... Less
About the AKC Brand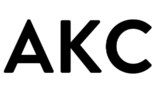 Reviewed by Lake Erie gal from WNY on Wednesday, August 24, 2016

As the first reviewer noted, the bed is very puffy and it took my dog a while to get used to getting onto the bed. He did begin using it. However, the bottom/base fabric tore apart after limited use. The bed is now not functional. I am considering buying some fabric to replace the bottom as it looks as though I could sew on a new base and still have a functioning zipper. The top (green) fabric appears sturdy and has been quite water resistant.

Verified Buyer

Reviewed by rmb from Indiana on Wednesday, August 17, 2016

Meets all requirement as stated. Great product!

Reviewed by Silverback from Idaho on Thursday, August 11, 2016

My 10 month old Boxer had it torn up 5 minutes, and she typically isn't one for tearing into things.. Underside is way to thin.
Receive email updates for new AKC items