Alico New Guide Mountaineering Hiking Boots - Leather (For Men)
About Alico New Guide Mountaineering Hiking Boots - Leather (For Men)
Closeouts. For good reason, these classic hiking boots from Alico come recommended by expert mountaineers. Superb heavy-duty hiking boots are crafted to take on rigorous alpine terrain. A beautiful, one-piece leather upper protects feet, and the leather-lined interior is breathable and nearly friction free.
Leather upper
Rugged 3/4 steel shank supports you even while carrying a heavy load
Fully gusseted tongue keeps out debris
Exceptional Norwegian welt construction is resoleable
Made in Italy
About the Alico Brand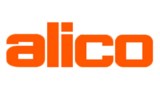 Specs about Alico New Guide Mountaineering Hiking Boots - Leather (For Men)
Waterproof (All)
Waterproof materials: Waterproof materials and construction
Upper: Perwanger leather
Lining: Leather
Outsole: Vibram® Montagna
Height: 6-1/2"
Heel height: 1-1/2"
Weight (pair): 6 lb.
Made in Italy
About the Alico Brand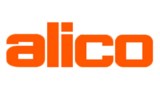 Do you own this product? Write a review and help others with their buying decisions!
Write a review
4.597938
5
Overall Rating: 4.6
Based on

291

reviews
Most Helpful 5-Star Review
Reviewed by DD from Baltimore on Saturday, December 31, 2011
Toughest and most comfortable boots I've owned in 35 years of heavy duty boot abuse. Bought a pair nearly 9 years ago and they are still going strong. Unfortunately I did not look after them as well they looked after me, and allowed the lining leather to dry out and crack- my fault. Beyond that, not...
Read More
Your search for "" returned reviews for Alico-New-Guide-Mountaineering-Hiking-Boots-Leather-For-Men
Reviewed by cbrandt from Alaska on Monday, August 15, 2016

Alaska resident, 29 years working in the Alaska Range mountains. I try to get in a hike most evenings after work, aided by our very long summer days, covering 5 to 10 miles of trail-less terrain, with longer hikes on weekends. Rocky glacial river bottoms, steep talus and scree slopes, soft and hard tundra, generally on every hike, 'cause that's what there is around here. I like the support and protection that these boots offer, which i don't feel i get from other types. I have lighter-weight Lowa's and Vasque's, and i do like them, but for support and reliability, i always turn to the New Guide. Just bought a new pair, and looked up the last purchase - 2006. 10 years and hundreds of miles. I am impressed with this boot.

A word on break-in: the thick leather provides good protection and longevity, but they will take longer to break in. This time around, the left boot broke-in quickly, but the right side took about 4 hikes to soften up. Boot oil helps, as will a day of stream crossings and wet soggy terrain. As noted by others, a thick leather boot will crack if allowed to dry out – oil them if they start looking thirsty or if they've been idle for a few months.


Verified Buyer

Reviewed by Badee from Southern Illinois on Friday, May 27, 2016

These boots are great; and they are truly boots, not sneakers that most hiking/backing footwear manufacturers make and call boots!! I typically wear a 9.5 Wide boot, but my experience with Italian boots is that they run small, so ordered a 10 Wide; fit is perfect. I replaced the insole with SuperFeet Greens, which I do with all my hiking/backpacking boots; replaced the boot strings with brown Kevlar thread ones to better match the boots color, (not a fan of boot strings not matching the boot color); and although not needed as usual I sprayed the boots with a silicon boot protector and let cure for 48 hours. I know the boots will require a break in period, but put them on and wore them casually around home and town for 8 hours and had absolutely no feet issues, which I find amazing and unexpected. Looking forward to many years of wear; highly recommend.

Verified Buyer

Reviewed by R.J. from Montana on Monday, May 23, 2016

I could not be more pleased with this purchase! The boots are one of the best there is for ankle stability. I was delighted to find them at STP. Not only did I get great boots but I also got a fantastic price. The boots were delivered within 48 hours of my order! The fit is perfect

Verified Buyer

Reviewed by Travis from Wyoming on Thursday, May 5, 2016

This is first pair of hiking boots I have purchased from Alico. I have had a pair of cross-country ski boots made by Alico for years and have really enjoyed them. The New Guide Mountaineering Boot is great. I like the full leather boot and the height of the boot. I typically wear a size 10 in boots but ordered the 9.5 and was glad, the boot fits great. I've had many friends comment that they would like to get a pair after seeing these. I have been very pleased with my purchased. Sierra Trading Post got them to me fast. I am very happy with these boots, would definitely recommend them to someone who likes a rigid boot that is all leather. I would not recommend these if you are looking for a flexible boot.

Reviewed by The Gunny from Pennsylvania on Friday, March 18, 2016

These boots definitely deserve a 5 Star Rating! Not sure what happened on my last review. Needed to set the record straight.
These boots are fantastic. Right out of the box, you can't help to notice the craftsmanship that went into making these boots. I've spent over twenty years in boots and I've learned that if you don't take care of your feet, they won't take care of you. These boots are very well made.
After reading several reviews about "break-in time", I decided to do what I have done for years. After taking them out of the box and admiring them, I applied a nice heavy coat of Obenaufs LP. If you're not familiar with it, give it a try. You won't be disappointed. Not only does it provide an extra water barrier, it protects and restores your leather by replenishing the natural oils It will also help with softening the leather, making "break-in" a lot easier and faster. After the first coat of Obenaufs was applied, I let my New Guides set over night, fighting the urge to put them on and wear them the next day. After twenty four hours, I applied a second coat of Obenaufs. I waited ANOTHER twenty four afters and then came the time that I had been waiting for. After I laced up the boots and walked around the house a little, the first thing I noticed was the comfort. They were very comfortable. The inserts that come with the boots were removed and upgraded. But, the over all feel of the leather liner was great. The boots were a little stiff, but that's to be expected because they are very, very new. Some of the reviews mentioned the weight of the boots. I personally do not think that these boots are heavy at all. I think I actually have boots that are heavier. As mentioned before, the boots felt great. I was very satisfied with the feel, the weight and the appearance.
After wearing the boots around the house for a day with no "out of whack" rubbing", I decided it was time to take them for a little "stroll". Let me tell you, the boots lived up to all I could've hoped for. They felt great! No unnecessary heel rub with just the right amount of room for my toes in the toe box. The laces held everything in place and remained snugg. I've been wearing these boots now for nearly a week and each day, they feel better and better. Not they they have ever felt bad. They just seem to conform to my feet a little more each and every time I put them on. They're more comfortable now then they were when I first put them on. Did I mention, "I LOVE THESE BOOTS"!
If you're looking for a well made boot that will provide you the support and outstanding comfort, I highly recommend the Alico New Guides. These boots are amazing. They might be a little pricey but, you definitely get what you pay for. If you take the time, and invest a small amount of time protecting your investment, these boots should last you for several years and hold up to just about anything you throw at them.
Answer

I believe it is due to the STP boot being an older run of the same boot; only deference I see is the no longer red strings which I changed out to brown anyway, the Alico pic shows non-ball bearing laces (poorer design to save cost), Alico moved the bend of the ankle speed lace up (bad move in my opinion). IMO, the boot sold by STP is a better design, most likely Alico made changes to save cost. I love the boot so much I have (3) pair; 2 put up in reserve in case the boot ever becomes no longer made; I wear in every day 12 plus hours a day for doing everything.

Answer

The STP Guides is non-ball bearing laces also on the picture.

Another difference is the double foam on the top of STP ones, which in my opionion is a weak spot.

Answer

I would Haye to steer you wrong,I'm really not sure,but I can tell you that I'm a size 10.5 and that's what I bought in the Alice and for me I have plenty of toe room,hope that helps

Answer

After reading several reviews about "break-in time", When my New Alico Guides arrived, I decided to do what I have done for years. After taking them out of the box and admiring them, I applied a nice heavy coat of Obenaufs LP. If you're not familiar with Obenaufs, give it a try. You won't be disappointed. Its all natural and......not only does it provide an extra water barrier, it protects and restores your leather by replenishing the natural oils and nutrients. It will also help with softening the leather, making "break-in" a lot easier and faster. After the first coat of Obenaufs was applied, I let my New Guides set over night, fighting the urge to put them on and wear them the next day. After twenty four hours, I applied a second coat of Obenaufs and again, let my Alicos set over night, giving them time to soak up the Obenaufs.

I've been wearing my Alico New guides for two weeks now. They get more comfortable every day. In my opinion, there was little to no "Break-In" time. these boots are OUTSTANDING!

Answer

As I understand the size conversion from a Woman's shoe, ( boot in this case) to a Mans shoe, the difference is two sizes. That's two sizes smaller. For example, if you wear a 10.5 (woman's) then a 8.5 Men's should fit. Or at least be pretty darn close.

I typically wear a 10R because I have narrow feet. When I wear my Alico New Guides, I typically wear a heavy wool sock and have never noticed any unnecessary heel slipping and I still have plenty of room inside the tow box to wiggle my toes. My Alico New Guides fit "true to Size. I ordered a size 10 and they fit perfectly!

Good luck with your purchase. I hope this info can be useful. You'll love your Alico New Guides. They look and feel GREAT! You Will NOT be disappointed!

Answer

UK sizing is generally 1/2 size down from US sizing. (i.e. US 6 = UK 5.5)