Alico Summit Backpacking Hiking Boots - Leather (For Men)
About Alico Summit Backpacking Hiking Boots - Leather (For Men)
Closeouts. Nestled within the Alps, the Dolomites are known for jagged peaks and deep crevasses that have challenged the climber's craft for centuries. The Summit from Alico was handcrafted by artisans in this awe-inspiring region. Its one-piece oil-tanned leather upper was made to explore the tough terrain of rugged landscapes. Soft leather interior and moisture-wicking insole reduces friction and blisters.
Sturdy Norwegian welt construction is resoleable
Lasting Vibram® outsole
Gusseted tongue
Height: 6"
Weight: 4 lb. 6 oz.pr.
Made in Italy
About the Alico Brand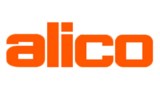 Specs about Alico Summit Backpacking Hiking Boots - Leather (For Men)
Waterproof (All)
Waterproof materials: Seam-sealed leather
Upper: 2.6 mm. one-piece oil-tanned waterproof full grain leather
Lining: Brushed Leather
Removable insole
Midsole: Leather and Nylon
Outsole: Vibram® Montagna
Height: 6"
Heel height: 1-1/2"
Weight (pair): 4 lb. 6 oz.
Made in Italy
About the Alico Brand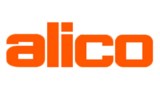 Do you own this product? Write a review and help others with their buying decisions!
Write a review
4.569018
5
Overall Rating: 4.6
Based on

652

reviews
Most Helpful 5-Star Review
Reviewed by 50th State Scoutmaster from Waipahu, Hawaii on Monday, February 11, 2013
I just picked me up another pair of Alico Summits... and this is the 5th pair of Alico boots that I have purchased. I currently have 2 Alico Tahoes, 1 Alico Guide and now 2 Alico Summits and I can honestly comment on each and every model.
The Alico Tahoe is a good overall hiking shoe that is very c...
Read More
Your search for "" returned reviews for Alico-Summit-Backpacking-Hiking-Boots-Leather-For-Men
Verified Buyer

Reviewed by DatBoi from Arizona on Thursday, September 22, 2016

After looking at various boots for future hunts (Spot and Stalk) I came across these bad boys. I tried finding information on the manufacturer without much luck aside from the small website they have up. Most of the information I was able to find was on Sierra Trading Post. Just enough to convince me to try out a pair. After trying them out casually, I am extremely impressed especially given their price point ~$210. Based on my initial impressions, the leather is actually much more comfortable than I have read on other reviews and seem to break in quickly. Only issue I may see arise while hunting is minor hot spots. The boot can get a little warm compared to a synthetic boot. All in all, I would absolutely recommend a pair of these for anyone looking to backpack or hunt

Verified Buyer

Reviewed by Boondock from North Carolina on Tuesday, September 13, 2016

Spent a lot of time searching for a high quality, versatile boot to hike and hunt in--since for me the two go hand-in-hand. I was leaning towards a Lowa boot based on all the good things I heard about them from hunters and hikers. Well in someone's review of the Lowa's they mentioned some brand--Alico--that I never heard of. So I did a quick search and found them at STP. Based on all the good reviews on STP and the price being less than half the price, I decided I would give them a shot. The fit was nice right out of the box. I wear a size 11.5 in regular shoes but like to wear 12 in hiking and hunting boots to account for thicker socks and a little room to breath around the toes. There was a bit of space in the forefoot area but I always get Superfeet insoles to pair with my boots. I found the orange Superfeet insoles worked best for my feet when paired with these boots and filled just enough space to have a perfect fit. Along with medium thickness hiking socks, these boots are amazing!

The construction and quality of material is as good, if not better than any other boot on the market.

Verified Buyer

Reviewed by Mike the dude man from MN on Sunday, September 11, 2016

These are really well made nice looking boots Italian boots. Keyword Italian, I have had a hard time with the sizing!! I usually wear 9.5 but the 9.5's were to small so i sent them back and ordered a 10 which gave me a little room in front of my toes but they felt to tight so i sent them back too. Im going to be ordering wide, ive never had to buy a wide in any shoe ive owned before. I read in a review italian footware runs small so thats good to keep in mind. Still 5 star from my initial impressions and stp's awesome customer service and patience. Couldnt tell either of the pairs were factory seconds. i will update my review when my new size is back in stock and finally get to go try them out.

Reviewed by Griff from Washington Cascades on Tuesday, September 6, 2016

I appreciate the quality that is apparent in the construction of these boots. But for whatever reason, short 3 - 5 mile hikes, result in burning pain in both feet. Also, these wore painful blisters on both heels. I tries a variety of socks and insoles but just could not make them work. But they do look good???

Verified Buyer

Reviewed by Middle aged hiker from Tennessee on Sunday, September 4, 2016

I bought these boots because I wanted a good quality leather hiking boot with a sewn on sole. They are nearly broken in after wearing them to work for a week. I have not used them on the trail yet. Sizing was good for me with a 12EE, but I would say that they have more room than most other boots in the same size. Quality seems to be very good. Based on other reviews, I replaced the insoles, so I cannot comment on the provided insoles. I was slightly concerned about the weight, but that has not been an issue during the break in period.
Answer

I don't know if you've discover this yet, it took me a while, but the tongue is actually two parts of this boot. The first is against the laces and the second is against your shin. The two pieces are help together using a piece of heavy weight velcro.

Try separating the two parts of the boot's tongue by pulling the two components apart (pull in opposing directs). You should now be able to position the tongue in just about any way you'd like.

Hope this helps.

Answer

If you wear longer socks it should be okay. Try not to ratchet them onto your feet initially. The boots have a long break-in period.

Answer

Maybe a leather balm or something of that nature to help soften the area, these boots do take time to break in, the tongue does take a little work but it is worth it. Work the area you need to flex with your hands and ask a boot shop for other tips, I would not give up my pair for squat.

Answer

Also, Re-Lace them differently a few times to create a different pattern over the area you want to change, check You tube for a bunch of ways, AND a different sock.

Answer

Are they the same size as your street shoes? What kind and weight of socks are you using? Do you have Mondo high arches?

I would not use these boots "around town" for the "urban outdoors" look. They are backpacking boots with Ton of support for sure footing when carrying a sizable load. I don't think they are going to "break in" like oxfords.

From my review on March 28th

"I wear a size 11EE street shoe but have typically sized up 1 size to a 12D (Reg) for hiking and climbing boots. With a heavy Wigwam wool hiker sock over a liner sock the fit seemed a little loose with too much heel lift, but after lacing up Tight and using a double overhand knot at the first set of (offset) hooks at the ankle they snugged right up. Finishing off with snug lacing to the top set of hooks, my feet and ankles are well supported but not pinched. There is plenty of room in the toe box and so far the supportive fit feels like my toes won't be jammed on a long/steep downhill stretch. BTW, those offset hooks at the ankle really provide for a better fit. I think there would be room for insoles with better arch support."

I sized up one full size and there is almost too much room with Heavy wool socks over a light liner sock. Today I tried some Sole EV Ed Viesturs (highest volume) footbeds and there just wasn't enough room, mainly in the toe box. But the Dean Karnazes DK medium volume footbeds were Perfect! Both types of footbeds have some SERIOUS architecture support.

Answer

No, I did not experience any discomfort.

Answer

I haven't found that typical wool socks (DarnTough hiking socks) make my feet feel cramped, and I have orthotics in my boots. My inclination is no, you don't need to order a 1/2 size up, unless your feet push the size (you wear a 10 but would really like a 10 1/4).

What I will caution you about is, these boots are serious business. They have very little flex. I've used them on a couple of very rocky accents and the soles are great platforms, second to none that I've had. However, for hiking a typical trail? These babies will make you miserable. They just aren't build for walking across 15 miles of flat / slightly inclined hiking trails.

Answer

From my review on March 28, 2016

I wear a size 11EE (sometimes 11 1/2D) street shoe but have typically sized up 1 size to a 12D (Reg) for hiking and climbing boots. With a Wigwam wool hiker sock over a liner sock the fit seemed a little loose with too much heel lift, but after lacing up Tight and using a double overhand knot at the first set of (offset) hooks at the ankle they snugged right up. Finishing off with snug lacing to the top set of hooks, my feet and ankles are well supported but not pinched. There is plenty of room in the toe box and so far the supportive fit feels like my toes won't be jammed on a long/steep downhill stretch. BTW, those offset hooks at the ankle really provide for a better fit. I think there would be room for insoles with better arch support.

Hope that helps

Answer

Very possible, I just tried my 10 wide boots on with thick Expedition socks to check the fit and they were rather tight, so a 1/2 size or a wide might do it for the thick socks.

Answer

Order your normal size and get the regular width.... I ordered wide and they were too big even though I usually buy E or EE in width in men's shoes. I did not have to size up.I don't wear "thick" wool socks, but I do wear mid weight thick wool socks from REI (Everyday Crew Socks). I returned the Summit and in exchange I got the Summit Light.

Answer

Sorry I bought a pair of size 12. This is a question that theSierra Trading customer help desk should be able to answer easily. If they don't have a spec sheet I'm sure they have a tape measure and two little hands.

Answer

Here is my two cents worth. I moved to this boot after 15 plus years in various versions of size 12 med. vasque sundowners. I am a male and ordered a size 12 med. Alico. The boot has a very ample toe box which matters to me because over the years my feet have flattened out. Even Nike running shoes are a problem with their narrow toe area (the Nike Wides have too much slop in the heel). Anyway the Alico's fit with room to spare. I added a superfeet green insert for arch support. I haven't cut the boot apart but I understand it has a 1/2 length shank as opposed to the full length shanks in the serious mountaineering boots.Like any leather boot it will mold to your foot as it breaks in. Good luck

Answer

Male user here, with hard to fit feet. wide across toe, with (hammer toes too), high instep and arch narrow heel.

Different size feet to boot...

Still breaking in size 11 M, added super feet Green insoles and wear Bridgedale heavy wool type trekker socks.

Very nice classic boot construction ! If it has a shank it is not metal, (used a large magnet to check) This boot

feels pretty good considering it's off the shelf and first try in size order.

Order a nice boot, if it doesn't fit, SierraTradingPost is the best place to return and replace, shipping fast and easy too !

Answer

Hi Fiona,

Sizing charts are different for many areas of the world and a few are similar, actual sizing fit is different in boot makers from various places.

From what I have found in searching the web today is your 28 cm is approximately a size 44 in men's, this relates to a 10 (some say 10-10.5). That is the same size I wear and also have a wide foot.

The info from the Alico Sport website states the Summit has a half shank, the Summit light is not shown, their e-mail is info@alicosport.it shown on the www.alicosport.it web site. I have the Summit Light boots here and I can feel a shank stiffness in the area where it should be. By the way, I got the Lights in 10 W here at Sierra and the heal and toe box is fine and after break in will be perfect, the leather lining is really nice. Later on will try specific boot inserts if I need to adjust the fit or comfort (also using Merino wool socks for cushion), which you might want to check out for yourself,

For a real leather boot, I also prefer a leather lining over fabric/material. You mention the "timeless quality", I understand this and agree completely.

Answer

Hi, Fiona!

I live in Alaska just about literally thru the Earth on the other side of you... funny we meet at Sierra Trading Post! Best thing you can try is to get to a shoe store and measure your foot, or, if you're as remote as I am, check the web for measuring your feet yourself and giving it your best shot. What I have found in my case is that the Alico Summits have a generous toe-box already. What I was able to do was add a set of footbed inserts after removing the original. This not only supports my plantar fasciitis, but also snugged up the toe-box so my toes weren't quite so loose. Right now my feet are comfy, supported, and very happy. Of course, I prefer heavy boots, which isn't everybody's cup of tea... If you like feather-light footwear, look elsewhere. These Alicos are near bomb-proof. I've had them nearly a year and I've been abusing them and they don't even looked scuffed. I can still get away with wearing them to church. Cheers!

Answer

Hi Fiona,

Have you decided on a boot? My foot measures 25 cm---so that is a size 7 or 7.5 in US men's (usually a 7.5 in US men's); however, my feet are wide and have medium to high arches. So, I usually end up buying 8 W (or 8 E, or 8 EE in men's) or 8.5 D in US men's regular width. In addition, I also have a high instep. I think my toe box measurement is comparable with a shoe sixe of a US men's 10 D to a 10.5 D regular width (or 270 cm-275 cm).

I did write a review and was posted on 06/15/16. Your measurements sound like you would wear US men's 11 (or the size the larger). But you may get away with a US men's 10.5. As for myself, I returned the Summit (too heavy and too much leather) and requested the Summit Light and the Belluno (both in medium width). In the end, I returned the Belluno and kept the Summit Light in MEDIUM WIDTH. To me, the Summit was an overkill and the Belluno seemed to inadequate (it lacked ankle support). As for the sole, The Summit Light had the right weight, rigidity, support and flexibility.... it fit right in the middle of the Summit and Belluno. It also had a leather lining. I'm sure this review helps as well as the others. If you are stuck between sizes, you may have to buy two pairs and return one. As for roominess, alico boots fit the bill as well the quality. You are welcome.

Answer

In addition, the Summit pair that I returned were 8 wide... but they were too wide (too much added leather for the wide width. The Summit Light in medium width worked best for me.

Answer

Thinner sole and slightly less thickness the leather.

Answer

Beav:

I couldn't give you a concrete answer, but what I can say is that the Summit is an awesome boot. I'm hard on footwear by dint of my location(Kodiak Island, Alaska); lotsa slate/shale, sharp rocks, mud, and rain. I'm treating the Summits like I did my old American-made Herman Survivors of the 70s & 80s: Heat 'em in a low oven, melt some beeswax & pour in either Mink oil or Neats-foot oil and mix it up, then start rubbing it in, especially seams & stitching. I've been wearing the Summits for 2 months now and they are a very sturdy boot. The leather is very substantial and doesn't appear to be wearing in as easily as some boots I've worn out in no time(like my last pair of A$olos). My guess is that you should gauge your activity level to decide just how sturdy of a boot you need. If you're hiking a ready-made trail, get the lighter boot. If, like me, you're bushwhacking while dragging a buck back to the truck, or cutting firewood on a hillside, your feet will thank you for the heavier-constructed pair. My toes are comfy in the rather roomy toe box (unusual for me), and my only beef is that for some reason the boots eat laces. I've broken both laces and re-tied, and they're showing signs of breaking soon again. Possibly better laces will fix this.

And as for looks, I can't stand the techno-geek styling of most of those gaudy hiking boots I see. The Alicos are just what the doc ordered. Besides, fewer panels=less stitching to fail. I think these are going to last me many years.

Answer

Although I do not own a pair of Alico Summit Light's, based on the photo's I viewed at STP, the sole seems to be made of a different material than the Alico Summit Backpacking Hiking Boots, although the photo's reflect "Vibram" as a sole of both style of boots, the makers of Vibram do make different types of soles out of different types of material. In addition, the sole on the lights appear to be thinner than the soles on the Summit Backpacking Hiking Boots.

I "think", the thinner sole may make the lights easier to break in. I don't know how the thinner soles will treat your feet if you have to walk or hike in rocky terrain.

I took my time breaking in my Summit Backpacking Hiking Boots. I no longer use mole skin heel pads on my feet and have had no hot spots or blisters, although my left boot does still slip in the heel a little, no matter how I tie the boot, it has not caused any problems. My foot is probably the reason for the slippage.

I do not consider my summits completely broken in. After wearing them around the house for several hours each day, sometimes all day, I began running errands and shopping, etc. in them. After that, I went on several short walks in the woods/on trails (1-2 miles max), then a few 3 to 6 mile strolls, on easy trails in the woods; easy as in not too steep, rocky in places because we have to walk through a couple of dry creek beds. I think after two or three more 5-6 mile walks/strolls on the same trails, they will be perfect. Then I will grease them up AGAIN with some Pecard dressing and use a hair dryer to make sure the stuff soaks into the leather and stitching.

Please note that I REALLY took my time breaking them in...easy and slow, does it; but that is for the Summit Backpacking Hiking boots. If you are tender footed, like my wife, even though you are considering the lights, I recommend you do the same for a break in period.

Sorry I could not provide you with more information concerning the Summit Light.