Alico Summit Backpacking Hiking Boots - Leather (For Men)
About Alico Summit Backpacking Hiking Boots - Leather (For Men)
Closeouts. Nestled within the Alps, the Dolomites are known for jagged peaks and deep crevasses that have challenged the climber's craft for centuries. The Summit from Alico was handcrafted by artisans in this awe-inspiring region. Its one-piece oil-tanned leather upper was made to explore the tough terrain of rugged landscapes. Soft leather interior and moisture-wicking insole reduces friction and blisters.
Sturdy Norwegian welt construction is resoleable
Lasting Vibram® outsole
Gusseted tongue
Height: 6"
Weight: 4 lb. 6 oz.pr.
Made in Italy
About the Alico Brand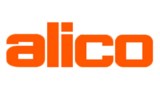 Specs about Alico Summit Backpacking Hiking Boots - Leather (For Men)
Waterproof (All)
Waterproof materials: Seam-sealed leather
Upper: 2.6 mm. one-piece oil-tanned waterproof full grain leather
Lining: Brushed Leather
Removable insole
Midsole: Leather and Nylon
Outsole: Vibram® Montagna
Height: 6"
Heel height: 1-1/2"
Weight (pair): 4 lb. 6 oz.
Made in Italy
About the Alico Brand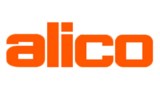 Do you own this product? Write a review and help others with their buying decisions!
Write a review
4.568992
5
Overall Rating: 4.6
Based on

645

reviews
Most Helpful 5-Star Review
Reviewed by 50th State Scoutmaster from Waipahu, Hawaii on Monday, February 11, 2013
I just picked me up another pair of Alico Summits... and this is the 5th pair of Alico boots that I have purchased. I currently have 2 Alico Tahoes, 1 Alico Guide and now 2 Alico Summits and I can honestly comment on each and every model.
The Alico Tahoe is a good overall hiking shoe that is very c...
Read More
Your search for "" returned reviews for Alico-Summit-Backpacking-Hiking-Boots-Leather-For-Men
Verified Buyer

Reviewed by Orbell from California on Friday, August 19, 2016

Break in took me 2 days of hiking for 30min session. Incredibily light and well designed. I am 5'11 and weigh 225lbs. and normally wear a size 10. These fit perfect altough with think socks toes tend to move around more. I recommend thick hiking socks and your good. Best hiking shoes yet and I have been in the back country hiking for 20 years+

Verified Buyer

Reviewed by Dukeman the hiker from Utah on Wednesday, August 3, 2016

I bought these boots a week ago. Overall, these are very well-made hiking boots. However, once I tried them on, I found them in my opinion one size up. If these are casual walking shoes, I would not have to return them. But hiking several hours straight with unfit boots are not fun!
I would recommend people to buy them, but just be careful about the sizing issue.

Verified Buyer

Reviewed by Gary from WV on Tuesday, June 28, 2016

This is my 4th pair of Alico's the previous pairs are all used for "outdoor adventures". I own a landscape/lawn care company and for the past several years have stuck with traditional "work boot brands". I ususally go through a pair per year mostly due to the soles wearing out. I decided on the Summit this time due to the Vibram sole (something you can't hardly find on another brand) and the comfort. First thing I did was replace the insoles. I love the way the boots feel but the insoles are the weak spot. I prefer the SuperFeet Green insoles and they make the boots 10X better for 12+ hours daily wear. The only issue I've had is I believe the soles must not be gas/oil rated as a few times when my guys or myself have spilled a little gas filling up equipment and step in it the soles become extremely slick until they dry. I know, I know these boots weren't designed for what I'm using them for but based on my fitbit and phone pedometer I put close to 100 miles on them in the first week and they are becoming great for my work. The reason I didn't give them 5 stars is because of the insoles and the non oil/gas resistant soles. I do love my Alico's though.....

Verified Buyer

Reviewed by Njl59 from Boston, MA on Tuesday, June 21, 2016

These are excellent high quality boots that fit true to size. Very sturdy with great lugs, these boots will last. The craftsmanship and quality of the boots is evident in the materials and stitching of the boots. These boots have great support. I bought them because I stand all day and walk around an urban environment all day. My previous boots were giving me back pain, but these boots have definitely helped my lower back soreness. The boots are a bit stiff and require a break in period. Also, I would recommend putting some sort of leather treatment on the boots after purchase.

Verified Buyer

Reviewed by Peter L. from Los Angeles on Wednesday, June 15, 2016

First, the plus points:
-one piece leather is top notch
-relatively soft leather for thick layer boots with leather lining
-D rings are convenient
-heel stayed in place
Now, the minus points:
-the insole for the boot was short and narrow considering I ordered a wide---the insole was moving around in the boot
-for a wide boot I think the foot bed should have been wider, once the replaceable insole was removed out of the boot and stood upon, my wide foot barely fit within the edges
-clearly, it is a wide boot; however, it seems to me all that Alico did was add more leather in the width---as a result, I had to tighten the laces so tight that the leather area in front of the first set of D-rings bulged upwardly. Perhaps Alico should insert what width it is in the description (for example: E, EE, EEE or EEEE)

I wear wide shoes, in athletic shoes I prefer to buy wide; in dress shoes I prefer to buy E or EE. It is my gues these wide boots were EEE or EEEE.

Hey, Alico and Sierra Trading Post, please look into these issues (at least fix the simple problem such as replacing the regular insole with a proper fitting wide fitting insole. I returned the Summit boot, and in it's place I ordered the Summit Light and the Summit Belluno. I will try my luck with these.
Answer

Sorry I bought a pair of size 12. This is a question that theSierra Trading customer help desk should be able to answer easily. If they don't have a spec sheet I'm sure they have a tape measure and two little hands.

Answer

Here is my two cents worth. I moved to this boot after 15 plus years in various versions of size 12 med. vasque sundowners. I am a male and ordered a size 12 med. Alico. The boot has a very ample toe box which matters to me because over the years my feet have flattened out. Even Nike running shoes are a problem with their narrow toe area (the Nike Wides have too much slop in the heel). Anyway the Alico's fit with room to spare. I added a superfeet green insert for arch support. I haven't cut the boot apart but I understand it has a 1/2 length shank as opposed to the full length shanks in the serious mountaineering boots.Like any leather boot it will mold to your foot as it breaks in. Good luck

Answer

Male user here, with hard to fit feet. wide across toe, with (hammer toes too), high instep and arch narrow heel.

Different size feet to boot...

Still breaking in size 11 M, added super feet Green insoles and wear Bridgedale heavy wool type trekker socks.

Very nice classic boot construction ! If it has a shank it is not metal, (used a large magnet to check) This boot

feels pretty good considering it's off the shelf and first try in size order.

Order a nice boot, if it doesn't fit, SierraTradingPost is the best place to return and replace, shipping fast and easy too !

Answer

Hi Fiona,

Sizing charts are different for many areas of the world and a few are similar, actual sizing fit is different in boot makers from various places.

From what I have found in searching the web today is your 28 cm is approximately a size 44 in men's, this relates to a 10 (some say 10-10.5). That is the same size I wear and also have a wide foot.

The info from the Alico Sport website states the Summit has a half shank, the Summit light is not shown, their e-mail is info@alicosport.it shown on the www.alicosport.it web site. I have the Summit Light boots here and I can feel a shank stiffness in the area where it should be. By the way, I got the Lights in 10 W here at Sierra and the heal and toe box is fine and after break in will be perfect, the leather lining is really nice. Later on will try specific boot inserts if I need to adjust the fit or comfort (also using Merino wool socks for cushion), which you might want to check out for yourself,

For a real leather boot, I also prefer a leather lining over fabric/material. You mention the "timeless quality", I understand this and agree completely.

Answer

Hi, Fiona!

I live in Alaska just about literally thru the Earth on the other side of you... funny we meet at Sierra Trading Post! Best thing you can try is to get to a shoe store and measure your foot, or, if you're as remote as I am, check the web for measuring your feet yourself and giving it your best shot. What I have found in my case is that the Alico Summits have a generous toe-box already. What I was able to do was add a set of footbed inserts after removing the original. This not only supports my plantar fasciitis, but also snugged up the toe-box so my toes weren't quite so loose. Right now my feet are comfy, supported, and very happy. Of course, I prefer heavy boots, which isn't everybody's cup of tea... If you like feather-light footwear, look elsewhere. These Alicos are near bomb-proof. I've had them nearly a year and I've been abusing them and they don't even looked scuffed. I can still get away with wearing them to church. Cheers!

Answer

Hi Fiona,

Have you decided on a boot? My foot measures 25 cm---so that is a size 7 or 7.5 in US men's (usually a 7.5 in US men's); however, my feet are wide and have medium to high arches. So, I usually end up buying 8 W (or 8 E, or 8 EE in men's) or 8.5 D in US men's regular width. In addition, I also have a high instep. I think my toe box measurement is comparable with a shoe sixe of a US men's 10 D to a 10.5 D regular width (or 270 cm-275 cm).

I did write a review and was posted on 06/15/16. Your measurements sound like you would wear US men's 11 (or the size the larger). But you may get away with a US men's 10.5. As for myself, I returned the Summit (too heavy and too much leather) and requested the Summit Light and the Belluno (both in medium width). In the end, I returned the Belluno and kept the Summit Light in MEDIUM WIDTH. To me, the Summit was an overkill and the Belluno seemed to inadequate (it lacked ankle support). As for the sole, The Summit Light had the right weight, rigidity, support and flexibility.... it fit right in the middle of the Summit and Belluno. It also had a leather lining. I'm sure this review helps as well as the others. If you are stuck between sizes, you may have to buy two pairs and return one. As for roominess, alico boots fit the bill as well the quality. You are welcome.

Answer

In addition, the Summit pair that I returned were 8 wide... but they were too wide (too much added leather for the wide width. The Summit Light in medium width worked best for me.

Answer

Thinner sole and slightly less thickness the leather.

Answer

Beav:

I couldn't give you a concrete answer, but what I can say is that the Summit is an awesome boot. I'm hard on footwear by dint of my location(Kodiak Island, Alaska); lotsa slate/shale, sharp rocks, mud, and rain. I'm treating the Summits like I did my old American-made Herman Survivors of the 70s & 80s: Heat 'em in a low oven, melt some beeswax & pour in either Mink oil or Neats-foot oil and mix it up, then start rubbing it in, especially seams & stitching. I've been wearing the Summits for 2 months now and they are a very sturdy boot. The leather is very substantial and doesn't appear to be wearing in as easily as some boots I've worn out in no time(like my last pair of A$olos). My guess is that you should gauge your activity level to decide just how sturdy of a boot you need. If you're hiking a ready-made trail, get the lighter boot. If, like me, you're bushwhacking while dragging a buck back to the truck, or cutting firewood on a hillside, your feet will thank you for the heavier-constructed pair. My toes are comfy in the rather roomy toe box (unusual for me), and my only beef is that for some reason the boots eat laces. I've broken both laces and re-tied, and they're showing signs of breaking soon again. Possibly better laces will fix this.

And as for looks, I can't stand the techno-geek styling of most of those gaudy hiking boots I see. The Alicos are just what the doc ordered. Besides, fewer panels=less stitching to fail. I think these are going to last me many years.

Answer

Although I do not own a pair of Alico Summit Light's, based on the photo's I viewed at STP, the sole seems to be made of a different material than the Alico Summit Backpacking Hiking Boots, although the photo's reflect "Vibram" as a sole of both style of boots, the makers of Vibram do make different types of soles out of different types of material. In addition, the sole on the lights appear to be thinner than the soles on the Summit Backpacking Hiking Boots.

I "think", the thinner sole may make the lights easier to break in. I don't know how the thinner soles will treat your feet if you have to walk or hike in rocky terrain.

I took my time breaking in my Summit Backpacking Hiking Boots. I no longer use mole skin heel pads on my feet and have had no hot spots or blisters, although my left boot does still slip in the heel a little, no matter how I tie the boot, it has not caused any problems. My foot is probably the reason for the slippage.

I do not consider my summits completely broken in. After wearing them around the house for several hours each day, sometimes all day, I began running errands and shopping, etc. in them. After that, I went on several short walks in the woods/on trails (1-2 miles max), then a few 3 to 6 mile strolls, on easy trails in the woods; easy as in not too steep, rocky in places because we have to walk through a couple of dry creek beds. I think after two or three more 5-6 mile walks/strolls on the same trails, they will be perfect. Then I will grease them up AGAIN with some Pecard dressing and use a hair dryer to make sure the stuff soaks into the leather and stitching.

Please note that I REALLY took my time breaking them in...easy and slow, does it; but that is for the Summit Backpacking Hiking boots. If you are tender footed, like my wife, even though you are considering the lights, I recommend you do the same for a break in period.

Sorry I could not provide you with more information concerning the Summit Light.

Answer

Dear George, I am going to answer a full length shank, have done some serious long walks in hard country and there is still no give or twist in the

footbed, only total support of which i am really impressed with, hope this helps with your decision,

Kind Regards d3scameraman.

Answer

According to their website, half shank.

http://www.alicosport.it/TREKKING%20BOOTS.htm

Answer

sorry goalie, I have no idea! sounds like a question for the manufacture.They have a more than average rigidness, but I don't mind

Answer

please contact sierra customer service or do a google search for a size conversion chart.

Answer

UK 7 EU 40 2/3 UK7.5

Answer

UK size would be a 7, and the EU size would be 40.6

Answer

My Alico Summit boots are marked 8-1/2M with no corresponding UK or Euro sizing. I have other boots/shoes in 8-1/2 with UK sizing in both 8 and 7-1/2 and Euro sizing in both 41 and 42. You would expect more uniformity, but that is not the case. Whenever I buy Euro sizing I get 42.