Alico Tahoe Hiking Boots - Leather (For Men)
About Alico Tahoe Hiking Boots - Leather (For Men)
Closeouts These beautiful Alico Tahoe hiking boots are true classics. These boots are made of top quality, full-grain leather and are crafted by a small factory of artisans located in the Italian Dolomites.
Full-grain leather upper
Insole is moisture-wicking synthetic
Fully gusseted tongue keeps out debris
Sturdy Norwegian welt construction is resoleable
Vibram® outsole
Nylon and steel half-shank
By Alico of Italy
Made in Italy
About the Alico Brand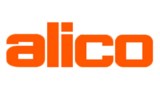 Specs about Alico Tahoe Hiking Boots - Leather (For Men)
Waterproof (All)
Waterproof materials: Waterproof materials and construction
Gusseted tongue
Upper: Leather
Lining: Dri-Lex®
Removable insole
Midsole: EVA
Outsole: Vibram® rubber
Shank: Steel
Height: 5-1/2"
Weight (pair): 3 lb. 6 oz.
Vibram®
Made in Italy
About the Alico Brand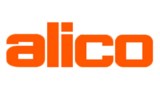 Do you own this product? Write a review and help others with their buying decisions!
Write a review
4.531197
5
Overall Rating: 4.5
Based on

593

reviews
Most Helpful 5-Star Review
Verified Buyer
Reviewed by hikermike from lagrange ga on Tuesday, July 3, 2012
I now own and have used all three alico boots offered at sierra - Summit, Tahoe and Guide. I have hiked at least 200 miles in each style from steep to flat, soft to rocky, wet and dry. These boots were clearly made by very experienced professionals and the workmanship of these Italian cobblers is si...
Read More
Your search for "" returned reviews for Alico-Tahoe-Hiking-Boots-Leather-For-Men
Verified Buyer

Reviewed by Steve from New Mexico on Thursday, October 20, 2016

Boots fit perfect and look really great. The break in period is turning out to be shorter than I thought it should be. Haven't been on any long hikes yet. They seem to be very well made and look great

Verified Buyer

Reviewed by Steve from NY on Monday, October 10, 2016

This is my second pair of Alicos - I already had the Summit and wanted to try the Tahoe for shorter, less challenging hikes and I am very pleased. The Tahoe is 8 oz. (each) lighter than the Summit, but still has all the support, great soles and Norwegian welt that the Summit offers. I'll see how the interior lining holds up (Summit is leather, Tahoe is fabric) with different insoles, but overall a great buy for the price.

Verified Buyer

Reviewed by redeyehawk from New Hampshire on Saturday, October 8, 2016

Well made boots, old world craftsmanship in a traditional hiking boot. I wear an 11.5, 2e in a good quality boot, mostly I have to go to a 12 2e(wide) in the more typical boots. Having read many of the comments on the Tahoe, I ordered an 11.5 w.
With a medium sock (Wigwam Volley xl) the boot fit with the included insole (which is very thin), upon replacing that insole with one half again as thick, the fit tightened a bit. I would have needed at least this thickness or more to be comfortable. Walking around the house I found the left boot to be a problem, where the boot flexed with each step, pressed downward into my toes from the middle of the boot to the outside left, pinching with every step. Had to return them, unfortunately.
After reading many comments and trying a pair, I'm thinking the brand is not a half size larger than other boots, more like a quarter, which does figure into the size one should plan on.

Verified Buyer

Reviewed by Karl from MN on Tuesday, October 4, 2016

I got a pair that's a half-size larger than usual to make room for heavy hiking socks - perfect.

Verified Buyer

Reviewed by Caseeburgie from Iowa on Friday, September 23, 2016

This is my second pair and they are fantastic! Great versatile boot!
Answer

The Alico boots are the most comfortable boots I have ever worn. I don't have a wide foot but the regular width has adequate toe room. You can lace them to your fit. I replace the factory insole with a more supportive one. Extra cost but greatly improves comfort. STP usually has these in stock.

Answer

Cool in style, tough build, unless they fit perfect, tough on the feet, more narrow than USA wide. Tends to be narrow at heel and toe for me, (US 10 wide), I did not fit the Alico 10W, my thick wide foot was crunched in the toe box as I have a curvy foot. These are traditional in cushion (thin cush), for me if I was going to walk 5 hours, the Asolo Neutron 10W is my go to boot.

I have worn the Asolo boots all day and did not want to take them off, 10W works for my heavy duty foot.

The Tahoe lights have a wider toe box than the Tahoe and I can wear them all day, I would not try them on a hard hike due to light cushion. I still love the traditional style for leather rugged boots, but when technology comes into play, I prefer to have my feet work smart, not hard.

Answer

I have a wide forefoot and low arches, and a normal heel. This makes buying shoes for me tricky because standard size can be too narrow in the toe but fine in the heel, and a wide can be a good fit in the toe but then too wide in the heel. These boots fit me very well. I have had no issues with slippage anywhere with a good fit in the toe and heel. There is very little shock absorbing material built into the boot. The boot is great quality but the sole inserts from Alico are low quality. I put a pair of Superfeet blue insoles in mine and they feel great. I broke them in with a 3 hour hike in Colorado through all conditions - snow, rocks, gravel, mud, water - and they felt great. They do require a break in but they were a pretty good fit out of the box. I think for the features and construction quality, these boots are great for the price. Hope this helps.

Answer

Fiona, I just gave these guys their first test-- an 8 mile hike up and down Mt. Mooselauke. Comfort?? Definitely not under the balls of your feet-- pretty solid. The fit for me was fine, but I don't wear a wide. I will say the toe box on the mediums is quite big. I'm thinking of replacing the original insole with something more substantial, and I'm pretty sure the toe box will still have plenty of room.

Answer

I found these boots to run true to size and width. I usually find hiking boots to run small compared to work boots or hunting boots . Did order these 1/2 size larger than my work boot size. Room in the toe box was good.

Answer

Not at all. This boot runs true to size in length. About true in width (maybe just a hair wide), compared to American lasted boots. But it is high volume, (the foot area is tall from insole to top of boot). I had to get a thin gel insole to put under the insole. After making this adjustment they fit better than most boots I've owned. They broke in quickly and are extremely comfortable. These are 'old school" boots in construction, so they DO require some break in and don't have the same feel as newer (running shoe style boots). You will also have to seal the welt to achieve water tightness. It's worth yhe trouble.

Answer

The Alico Tahoe boot is wider than the typical Euro boot but not as wide as a true 2 or 4E. The leather on most most boots can be stretched pretty easily but if your foot width exceeds the last width then you will feel like you are walking on the "edge" of the boot which is uncomfortable, or worse. My left foot fit and the boot felt fantastic. My right foot is abouut 4 and 7/8 across at its widest point which is wider than my left so I ultimately had to send them back which was disappointing as I liked everything about them and would have been a great hiker.

Answer

I bought the wide fit & they were good fit, with my orthotics. Definitely wider than a Zamberlan or other Euro lasts I've tried.

And I guess you can always return them if they don't fit!

Answer

As a women I wear a men's size 7. These were as perfect a fit for me as I could ever hope to find. There is a good amount of room in the toe. The heels are roomy for me, but my foot does not slide forward. They are beautifully crafted boots.

Answer

No, I normally wear 10.5 and I had to return them and get size 10. The width is normal.

Answer

I believe that American boots size is bigger than Euro boots'. As an Oriental, I prefer Euro boots size because it fits on my feet. However, I don't think there are many different characteristics between American and Euro boots.

Answer

According to our fit models this item is running true to size.

Answer

Yes, I also wear them in the city. We get a lot of rain in Baton Rouge and the Alico's are perfect for keeping feet dry and comfortable in any environment, from hiking paths to sidewalk puddles and small streams. I used to sell Fabiano, Asolo, Pivetta boots at Sierra Designs in the mid-70's and these are of equal quality, in both design and materials... I expect these boots to last at least 20 years before they need new soles...

Answer

Sure. I wear them on desert sand and rock and on cement and asphalt pavement. If you wanted to keep them cleaned and polished, they'd be fine as good casual shoes with jeans or khakis. Very sturdy and strong yet not heavy. I love these boots. I wear 10 and 1/2 and either 10 and 1/2 or 11 work. My 11s are great. Great boot.

Answer

These seem to be quite comfortable, and would probably be fine in the city.

Answer

These seem to be quite comfortable, and would probably be fine in the city.

Answer

These seem to be quite comfortable, and would probably be fine in the city.

Answer

It kind of depends if this is a technical or aesthetic question. As far as good looks and style goes, I would wear these boots anywhere in our town. But technically they are a stiff boot designed to give good foot and ankle support on sharp rocks and steeply angled sidehills. After I have done a long hike in these I am ready to change into my sneakers for a softer feel on smooth ground.

Answer

For the Tahoe boots, there's no difference except sizing - same materials, same design... Great boots, extremely well-made.

Answer

Yes, they have what looks like GoreTex inside the boot, though it isn't labeled GoreTex. The leather is also extremely waterproof, but if you're going to get really gnarly wet then SnoSeal around the welt wouldn't be a bad idea. The tongue is attached to the boot on the sides all the way up to the top of the tongue (there's a term for this, but I forget at the moment), which will also prevent water from getting in. They're solid.

Answer

These boots do have a liner but regardless of what claim they may make (I don't know if they claim waterproof) they will hold water out a while but are NOT WATERPROOF.

Answer

Although these boots do not have liners, with the proper waterproofing I have found that they function at an elite level for general outdoor activities.

Answer

No, there is no liner in these boots

Answer

No they do not. I keep mine well oiled. A product called snow seal. Stomping through mud and puddles the day ends with dry feet. Best straight up leather boots around.

Answer

No, just a moisture wicking liner.

Answer

No, the leather is water resistant and breathes better than a waterproof breathable liner.

Answer

No waterproof insert