Alico Reviews

Popular Alico Products

Popular Alico Searches
Nestled within the Italian Alps, the Dolomites are known for jagged peaks and deep crevasses that have challenged climbers for centuries. Alico boots are crafted by artisans who have perfected their craft in this awe-inspiring region. The rugged terrain has inspired an equally rugged line of boots designed for cross country skiing, telemarking and trekking. Alico boots are made from oil-tanned, water resistant leather with moisture-wicking linings and state-of-the-art comfort. So whether your outdoor sport takes you to nosebleed altitudes or below-timberline trails, Italian-made Alico boots pr
... Learn more about Alico
ovide the stability, torsion control and traction your feet need to make it to trail's end. ... Less
About the Alico Brand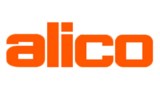 Verified Buyer

Reviewed by Casey tree climber from South Carolina on Tuesday, August 30, 2016

I've had these boots for a few weeks now. It took about a day or two for them to get comfy and they keep getting more and more comfortable. I love the full upper leather. I purchased these boots for hiking and for everyday work. I am a tree climber and am very hard on boots. So far I am liking them very much. I am considering purchasing another pair just in case I cannot find them anymore. This is my second pair of alico boots and I love them!! They fit true to size for my feet at least. I have narrow small feet. The size 9 fits perfectly.

Verified Buyer

Reviewed by Tony B from Out in the desert on Tuesday, August 30, 2016

These are my favorites, super craftsmanship, one fine pair of boots, excellent leather inside and out. 10 wide fits perfect for a US 10 wide foot, I might have to wait 5 years to see if they need resoling, or 10.

Verified Buyer

Reviewed by bill from folsom, ca on Monday, August 29, 2016

very well made light hiking boot. flexible sole. i am a size 12, size 12 Nomad fits perfectly with a thick sock and a liner.

Verified Buyer

Reviewed by commuterguy from MD on Thursday, August 25, 2016

Have worn Alico boots for awhile and never had any problems...I really like them...
So...I ordered the last pair, size 14 for my son. He reported they arrived with some white powder stain all over one of the boots. STP offered me a discount when I reported this. I accepted since, my son said he was going to wear these boots at work. Three days later, my son called and said both his ankles were infected the day after - and he'd only worn the boots once...wow! Am in the process of returning the boots to STP for a complete refund... Son is using cortisone to cure the infection.
Live and learn...


Verified Buyer

Reviewed by Baron von Haus from PA on Thursday, August 25, 2016

The fit was about right, could have had just a little more space in the box, but ok and should break in fine.

Verified Buyer

Reviewed by Jim, the Crazy Winter Fly Fisher from Colorado on Wednesday, August 24, 2016

These are the most comfortable boots I have ever owned. Great for getting to those high mountain streams to throw a fly to native cutthroat trout. They are made of high quality leather inside and out with Vibram soles. Made in the Dolomites by Italian craftsmen; it doesn't get any better than that! These boots are lighter in weight as the soles are not as heavy as other Alico boots. They are true to the Italian spirit, "La dolce Vita!"

Reviewed by Jeffrey from Adirondacks, NY on Tuesday, August 23, 2016

I normally wear 11s in regular shoes and order a half size up for hiking boots. I got the 11s (wide) in these and half my toes already hit the end of the boot. Normally my toes do not, or barley, touch the end of 11s. I sent them back.

Leather did seem quite stiff and am not sure how long (if?) they would take to break in around my ankle. Looked to be high quality.

Verified Buyer

Reviewed by Merlin from California on Sunday, August 21, 2016

Best prices
Best customer service
Best product selection

Reviewed by bill from folsom, ca on Friday, August 19, 2016

i read the previous reviews, i agree with all of them with one exception. i think these boots will breathe well. they are not water proof. they are exactly what i wanted, being light, good looking, flexible, not waterproof. they are perfect for day hikes on rough trails. might even work for a summer back pack. probably not best choice for snow or real wet conditions or climbing rocks. just as my mountaineering boots are the wrong boots for day hikes on rough trails. i am not going to waterproof these. BTW these are REALLY good looking. Italian style i guess. and their fit is perfect - i have size 12 feet, size 12 fits great with one thick sock and a liner. no heel slip (probably because the boot is so flexible). lots of room toes.

Verified Buyer

Reviewed by John in Iowa from Iowa on Friday, August 19, 2016

Comfortable with little break in. Lighter than other leather boots but still seem durable.