Camaro of Austria

Wetsuit thickness

Gender

Wetsuit usage

Wetsuit style

Sock weight

Sock height

Colors

Reviews

Events

Prices

Popular Camaro of Austria Products

Search Within
The family-owned Camaro watersports brand has been creating superior-quality, technologically advanced wetsuits, dive masks and fins, neoprene boots and accessories since 1968. Based in Austria, the company employs a team of highly experienced product engineers and experts who react quickly to changing demands in the watersports market, designing the most innovative products possible. For decades, Camaro wetsuits have set a high bar for quality, protection, fit and function. Whether you dive, surf, kayak, raft or compete in triathlons, Camaro wetsuits and accessories are always ranked among th
... Learn more about Camaro of Austria
e best in the industry. ... Less
About the Camaro of Austria Brand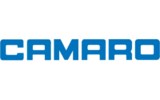 Verified Buyer

Reviewed by twilly from San Jose, CA on Monday, October 17, 2016

This is an excellent wetsuit for warm water diving. The neoprene is stretchy and the interior "titanium" dries quickly. The front zip styling is hard to find, and is actually not bad for donning and removing by yourself. The front zip allows for partial opening to allow cooing/water inflow if desired. The styling and construction are fine. I am 5-9 and #145, and the
"small" size fit perfectly but was a bit snug , and the "medium" a bit long in the arms and legs, but I kept the medium for slightly better topside comfort and ease of donning/removing for someone in their mid-50's. Worked great for me on a dive trip last week.

Verified Buyer

Reviewed by Surf Basalt from Colorado on Thursday, October 6, 2016

Warm, comfortable, and flexible. Only used it a couple of times so far (for wake surfing in a cold mountain lake), but thoroughly pleased so far. Good value too. Don't love the ankle closures, they make it a bit hard to take off. But that's the only ding, and the ankle straps are removable.

Verified Buyer

Reviewed by DroyRider from Sturgis, MI on Monday, September 26, 2016

The shoulder and arm part is made of anti rash t-shirt material, the reason for the four stars.
I'm 5'7" and 160 lb, the medium fits me nicely.
Receive email updates for new Camaro of Austria items