Dansko

Sizes

Width (M)

Shoe size (5.5-12)

Euro (36-42)

Style

Gender

Colors

Reviews

Events

Prices

Popular Dansko Products

Search Within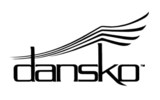 About

the

Dansko

Brand
That fabulous feeling you get every time you slip into a pair of Dansko shoes is no accident. It's the very reason why this footwear brand took the market by storm in the late 1980s after its signature style was discovered in a small Danish shop and reproduced (with several upgrades) by Mandy Cabot and Peter Kjellerup. Originally dubbed the "perfect barn shoes," that initial pair of Dansko clogs would soon evolve into a full collection, all featuring the signature anatomical footbed, roomy toe box, rocker bottom and heel raised just enough to ease leg and back muscles from morning to night. Now, more than two decades later, wildly popular Dansko shoes are available in more than 3,500 retail venues worldwide.
Verified Buyer

Reviewed by ChicagoChica from Chicago on Wednesday, January 18, 2017

I submitted a previous review on these shoes with an error: I MEANT to say I got the last pair in my SIZE. There still are shoes available for purchase. Please excuse me.

Verified Buyer

Reviewed by ChicagoChica from Chicago on Wednesday, January 18, 2017

I am at the point where I have to hide my shoe fetish from family and friends. But why? Because I have SO MANY boxes piled up in a large closet and that I have NO IDEA what's in them anymore ? (People notice and start asking questions!). And would you like to know how these particular shoes made me FEEL when I slipped my foot into their loveliness? There was an episode on Downton Abbey where the youngest daughter ( who died in childbirth) appeared at dinner in sartorial splendor wearing - at that time - a very fashion forward Oriental inspired costume. She was sublime; and, I feel sublime wearing these shoes. Unfortunately, none can buy these on STP as I have the last pair. The violet suede material, the construction, the soft insole, the beautiful styling..WOW! Now to the top of my pile...

Verified Buyer

Reviewed by A Person with Difficult feet from Pennsylvania on Monday, January 16, 2017

Once again, Dansko does a nice job. I was concerned about how shiny and loud the metallic leather looked. The shoe looks much better in person. It's a very comfortable shoe True to size.
Receive email updates for new Dansko items