DC Shoes

Sizes

Gender

Features

Style

Sleeves

Sock weight

Sock height

Colors

Reviews

Events

Prices

Popular DC Shoes Products

Search Within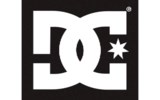 About

the

DC Shoes

Brand
Founded by two skateboarders in 1993, DC Shoes quickly rocketed to the top of the action sports world to become one of the most popular skate, snowboard and moto brands in the world. Whether you're cruising the streets in a pair of DC skate shoes, blasting the trails on your dirt bike or carving up the terrain park in a pair of DC snowboard boots, you'll quickly understand what sets this brand apart from the pack. Of course, fans can also treat themselves to an array of awesome-looking DC clothing and accessories, including hoodies, T-shirts, tanks, pants, shorts, hats and much more.
Verified Buyer

Reviewed by John from New York on Friday, December 2, 2016

I don't have large calves by any means - but these were a chore just to my foot in, let alone up my calf. These are pretty tall, just below the knee cap. They're way too tight around the calf, not quite cutting off the circulation, but almost to that point.

Verified Buyer

Reviewed by aqua le rue from oregon on Thursday, November 24, 2016

These are huge! They are not boy's sizing but adult sizing. They are fine gloves, good quality, but NOT for kids.

Verified Buyer

Reviewed by StacyMc from New York on Wednesday, November 16, 2016

I love this jacket. It fits perfect and looks amazing. Perfect balance of functionality and style. Its is not a bulky jacket and has all the things you want in a snowboard jacket. I like to layer and this is a perfect jacket for it. Fits true to size. Thank you!!
Receive email updates for new DC Shoes items