Sage

Sizes

Pack volume

Pack style

Gender

Style

Sleeves

Colors

Reviews

Events

Prices

Popular Sage Products

Search Within
About the Sage Brand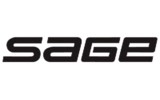 Compare at $300.00
Closeouts
Compare at $275.00
Closeouts
Compare at $280.00
Closeouts
Compare at $130.00
Closeouts
Compare at $110.00
Closeouts
Compare at $100.00
Closeouts
Compare at $25.00
Closeouts
Regular $14.95
Compare at $25.00
Closeouts
Regular $24.95
Compare at $45.00
Closeouts
Verified Buyer

Reviewed by David from Grand Rapids on Sunday, August 21, 2016

I would have given this item 5 stars but I have not used it yet! I have the shorter 4-rod tube and wanted something for my longer rods but a bit narrower. This is touted to hold 2 rods - the inside diameter is maybe 2 inches (is not round as the sides are concaved/4 sided. I have 3-pc 9' rod that will fit nicely. I also think your 13+ft spey/switch rod will fit well but probably only one rod with this diameter. It is well built as expected, the screw-on rubber end seems stout and the strap pictured from end to end tightens up so you can use it as a handle or length for over the shoulder. It has not met the airlines yet (though I carry on my rods and reels) but should withstand anything they can throw at it. Not sure if the locking end is waterproof but surely water resistant. Since this is my second Sage rod tube - guess that along speaks volumes. Couldn't believe it was on a Barnburner sale!!!

Reviewed by Doug from Michigan on Friday, August 19, 2016

Bought this for an Alaska trip. Holds 5-6 freshwater rods. Seems very solid.

Verified Buyer

Reviewed by Silvio from NZ on Tuesday, August 9, 2016

I have extensively used the 8010 reel and really love the numbered and double drag adjustment system.
Receive email updates for new Sage items