Saucony

Sizes

Style

Gender

Sock weight

Sock height

Colors

Reviews

Events

Prices

Popular Saucony Products

Search Within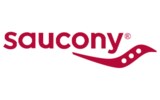 About

the

Saucony

Brand
Founded in Pennsylvania and currently headquartered in Lexington, Massachusetts, Saucony began as a family-owned shoe company in 1898 and has since grown into a household name in running footwear. Today, Saucony shoes benefit from industry-leading technology, rigorous quality control standards and dedicated customer support. Whether you're looking for track spikes, traditional Saucony running shoes or ultralight minimalist shoes, this company has footwear designed to accommodate a wide range of foot sizes, arch shapes and running styles. Built for hard-working athletes, Saucony clothing also offers an incredible mix of performance, comfort and style to keep you feeling your best, from starting line to finish line.
Verified Buyer

Reviewed by A runner from Woodstock on Monday, January 16, 2017

The Saucony Ride series are the perfect shoe for my feet. I have been purchasing these shoes for the past 9 years and do not plan on ever buying another brand. They are durable for long distance and have wonderful support.

Reviewed by charlie from california on Monday, January 16, 2017

I know there must be better trail running shoes out there, at maybe four or five times the price I paid for these, but I'm really happy with these Saucony Grid Escape trail running shoes. I think the look is great, and the fit, feel and performance is just what I'm looking for. I broke these in with a 3-mi beach run, followed by an 8-mi trail run/hike the next day, and they were terrific. Very comfortable, great traction going downhill on small, loose rocks and dirt, and same hiking uphill on wet, slippery rock & soil. I'd be totally satisfied w/these at twice the price. I bought the same size I wear in dress/casual shoes and the fit is perfect.

Reviewed by SoCalChick from CA on Saturday, January 14, 2017

This pair of Saucony trail runners represents an unbelievable value at their price point. They give up nothing in features, are lightweight, comfortable, and offer great support and cushioning. I generally buy nothing but Salomon trail runners but these are a major score. I remembered from the past that with Saucony shoes I have to order a half size up and they were perfect right out of the box. What really impresses me about these shoes is that they feel just like a light and flexible running shoe but offer a nice aggressive tread without feeling clunky. I took a chance on these with a Dealflyer coupon and am so glad I did. Don't be fooled by the low price.
Receive email updates for new Saucony items