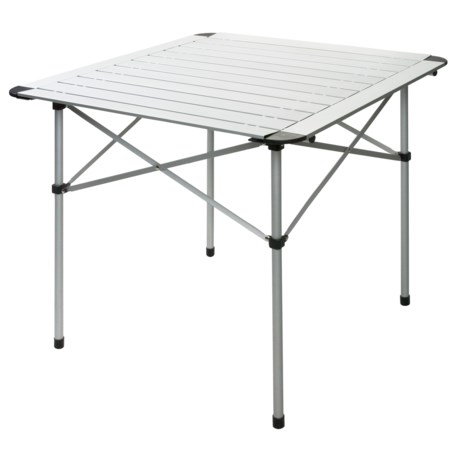 Answer

Yes, it's surprisingly sturdy. Had a camp stove, 2.5 gallon water bottle and food/prep all at the same time, could have taken more weight.

Answer

Yes but youd be gettimg close to maxing it out. I used it for food staging and cooking next to the campfire .

Answer

I believe it would, but I have not tried that.

Answer

Yea totally. I would say it gets sturdier with more weight on it, but I wouldn't push it past 60 lbs. If you tighten a cam strap around the legs it makes the table so much more rigid, see my review.

Answer

Yes, it is sturdy, just tricky to set up.