Altea Printed Plaid Tie - Silk (For Men)
Item #2648G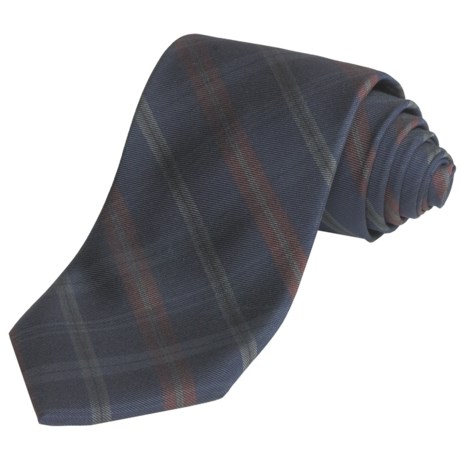 Overview
About Altea Printed Plaid Tie - Silk (For Men)
Closeouts. In this soft silk tie from Altea, one direction of the plaid stands out with contrasting stripes of color and the intersecting stripe is almost a shadow.
Hand finished
Width: 3-¼"
Fabric: Silk
Care: Dry clean
By Altea of Milano
Made in Italy
Specs
Specs about Altea Printed Plaid Tie - Silk (For Men)
Reviews
About Altea
The phrase "sartorial splendor" probably didn't come from Giuseppe Sartori's name, but it could have come from the line of Altea ties he founded. Late in the 18th century, Giuseppe Sartori opened a tie shop in what would become the epicenter of the fashion world – Milan. From the first silk tie that emerged from his workshop, Sartori's ties displayed the understated elegance and extraordinary good taste that eventually defined the Altea line. Today, each Altea tie painstakingly and lovingly crafted of some of the finest silk in the world.