American Classics Trooper Aviator Hat - Insulated, Rabbit Fur, Canvas (For Men and Women)
Item #3607V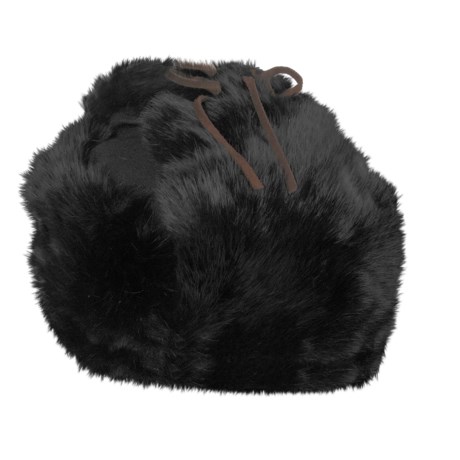 Sorry this item is not yet available for sale. Please check back at a later date.
Overview
About American Classics Trooper Aviator Hat - Insulated, Rabbit Fur, Canvas (For Men and Women)
Closeouts. American Classics' Trooper aviator hat accents the rugged appeal of a tough canvas shell with silky, insulating rabbit fur on the bill and each ear flap.
Leather cording can be used to tie ear flaps on top of the head or under the chin
Rabbit fur-lined bill and ear flaps
Bill can be snapped up or worn down
Made in China
About Mad Bomber
Mad Bomber is the original and world's largest maker of aviator-style winter hats and unique, cold weather headwear. With a wide range of fun, super-comfortable hats to choose from, including rabbit fur-lined aviator hats and Russian-style ushanka hats, Mad Bomber is a favorite among people with a taste for adventurous style. Mad Bomber is also known for using pesticide-free hemp, organic cotton and recycled fabrics in their hats, as well as vegetable dyes. Hunters can even get a Mad Bomber hat in camo! Next time you're in the market for a warm, fun and totally unique piece of winter headwear, be sure to check out our selection of Mad Bomber hats.