Ara Reviews

Popular Ara Searches
A European footwear brand widely known for incorporating Gore-Tex® membranes into women's fashion boots for waterproof winter performance, Ara shoes never sacrifice fashion for practicality -- because there's no reason you can't have both. For more than six decades, the Ara footwear brand has been manufacturing stunning, high-quality shoes and boots using the finest leathers, textiles and features that support the foot's natural anatomic structure. Built for the discerning fashionista, Ara sandals always embrace modern styling and exceptional quality. Comfortable, stylish and made to last seas
... Learn more about Ara
on after season, Ara boots and shoes are consistently on the leading edge of fashion and comfort. ... Less
About the Ara Brand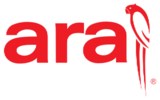 Reviewed by Lisa from Rochester on Sunday, April 24, 2016

These are my absolute favorite boots, and I own a lot! They are extremely comfortable. I like the mid calf height for a different look, great with skirts. I have narrow calves and these work great. There is still a little gap but not too noticeable.

Verified Buyer

Reviewed by Super Sad in PDX from Portland, Or on Friday, April 15, 2016

I was SO EXCITED about these boots because they are super comfy and warm and waterproof and also they're cute. I'm a dog walker in Portland, so all of those things are really important.

I wore them for three hours before there was a hole in the side seam.

Four hours later the other shoe had ripped open as well.

I'm gutted. I hate shopping and when I spend over $100 on a pair of boots, I expect them to, y'know, function as boots.

Verified Buyer

Reviewed by Blues from OR on Thursday, March 24, 2016

good price for the quality!

Verified Buyer

Reviewed by Lucy's Mom from Minneapolis on Sunday, March 13, 2016

Nice styling, good quality, purchased at the end of the season, so not sure they are waterproof....will find out next winter! Worth a try if you're looking for a nice pair of boots to wear in town.

Verified Buyer

Reviewed by nitaboogiemom from Missouri on Sunday, March 6, 2016

At first glance I liked the style, the sizing is misleading though. Didn't realize it was European sizing. Thought it to be a 7 wide as I have bunions & wides seem to do well for me. Sticker inside shoe said US 9 1/2. Sent back as they were too big. They were light weight too. Would buy them in my size in a heart beat!


Verified Buyer

Reviewed by wzl from slc, ut on Monday, February 29, 2016

Not petite, but they still look good. Comfy out of the box, heel the right height for me. Great buy

Verified Buyer

Reviewed by Carol Ann from Blue Ridge Foothills on Thursday, February 25, 2016

Having gone "boot-crazy" this winter, I still needed a utilitarian boot to actually "schlep around" and work in. This is the boot!
It's extremely well made and even zips on the side. And it's cute, too! It looks a little "clunky" in the photo but in reality, it's very polished and you can tell it's no cheapie! This would be the perfect boot except for 2 things:
the upper "collar" around the ankle isn't padded enough and it cuts me around the ankle. I guess that won't be a problem if you wear really thick socks...but then you'd have to go up a size probably. And if you're looking for super
thick fleece lining that's going to be very warm, this isn't your boot.

Verified Buyer

Reviewed by Audubon Girl from Connecticut on Monday, February 22, 2016

This boot is extremely comfortable and better than average for water resistance in wet slush. True to size.

Verified Buyer

Reviewed by Zeldabelle from MN on Monday, February 22, 2016

These are beautiful, comfortable, and well-made. The shaft is very narrow, which works pefectly for me, but may be an issue for those who have even average-sized calves or who want to wear these over pants. (I plan to wear mine with tights; even with my spindly legs, I doubt they would work over jeans.) The toe box is wider than average, again perfect for me but perhaps not for the typical buyer.

Verified Buyer

Reviewed by Brew lady from Northern Michigan on Thursday, February 11, 2016

I had to return two pairs of these because they were an odd, narrow fit. In the end I decided they were just too narrow. Cute shoe but just didn't quite do it.