Asian Eye Reviews

Popular Asian Eye Searches
A wearable art company specializing in scarves, shawls and hats, Asian Eye managed to revitalize the fragile Indian textile industry by employing local craftspeople. Each Asian Eye scarf design is unique and never mass produced, so you get an exquisite, one-of-a-kind accessory when you shop this delightful artisan brand. Asian Eye uses luxurious silk, fine-quality wool, modal, linen and cotton to weave their magic into a stunning array of infinity scarves, motif bandhanis, boiled wool cloches and much more, all crafted using hand looms, block printing, Ikat dyes and everything in between. Add
... Learn more about Asian Eye
flair to your favorite outfits with an Asian Eye hat, scarf, or pashmina. Then pass it down to your daughter, who's been admiring it for years. ... Less
About the Asian Eye Brand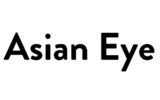 Verified Buyer

Reviewed by Gardener Jo from maryland on Monday, January 4, 2016

I gave this hat as a gift so I can not comment on warmth etc. I will say the recipient loved it and it looked quite chic.

Verified Buyer

Reviewed by 1Gift from North Carolina on Thursday, November 12, 2015

I gave this hat to a friend for her birthday, the hat is well made, and yes it runs small. My friend is so happy because the hat fits her, it is wool and winter is on its way.

Verified Buyer

Reviewed by zonie911 from Tennessee on Saturday, October 31, 2015

I know that I will get years of use from this scarf, and use it so often in the cool weather...

Verified Buyer

Reviewed by RuralGrl from San Francisco on Tuesday, September 29, 2015

The reviews seem to be quite mixed, but I really like this scarf. The wool is warm and lightweight, and the scarf has two faces – one smooth and one textured. It can be worn either way, depending on the rest of one's outfit. The little tufts of fringe on the textured side add an unexpected but wonderful softness to the look. The melange pattern is visually interesting, and I have received several compliments. Was very pleasantly surprised with this scarf. Will probably order a couple more for gifts.

Verified Buyer

Reviewed by Pchic from PacNW on Wednesday, August 26, 2015

i hate cold weather but i love this hat!
Good size for the average head, not tight nor baggy.
Great color, and toasty warm for the winter

Reviewed by R2 from Southeast on Monday, August 17, 2015

This scarf is a beautiful pink color with fun tassels all around it, and I would keep it except for two things: (1) the material is very flimsy; and (2) it is dry clean only (totally my fault that I didn't realize that before I ordered it). I am returning this item.

Verified Buyer

Reviewed by alw from Michigan on Wednesday, July 29, 2015

Beautifully variegated wool, knitted in a trendy boho pattern. Versatile and warm. Very happy with this product!

Verified Buyer

Reviewed by MM from CA on Wednesday, July 22, 2015

I may remove the tufts of frayed fringe.....but scarf is nice anyway.

Verified Buyer

Reviewed by Lazycrowns72302 from Wyoming on Saturday, July 4, 2015

The only thing I don't like about this scarf is that it has to be dry cleaned! Otherwise I love it!

Reviewed by Winter lover from NYC on Monday, May 18, 2015

This hat is adorable. It's warm and long enough to cover your ears and keep you warm. The teal/brown combination is lovely. The only thing is that it needs to be dry-cleaned.