Auclair Reviews

Popular Auclair Products

Popular Auclair Searches
Auclair is one of the oldest and most respected glove companies in North America, having brought their impressive knowledge of gloves from Paris to Canada in 1945. Now the official supplier to nearly every Canadian team on snow and ice - from alpine to snowboarding to luge - Auclair gloves are known for their exceptional quality, competitive grip, and uncompromising performance in all sports. The folks at Auclair are proud of their history, their family approach to business, and their unflagging desire to make the very best sport performance gloves in the world.
About the Auclair Brand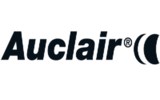 Reviewed by Sam from NYC on Thursday, July 7, 2016

The materials didn't feel good and seemed like they might not hold up well. returned.

Not especially comfortable. Cannot speak to warmth or waterproofness.

Verified Buyer

Reviewed by Willie K from New York on Thursday, July 7, 2016

I purchased this hat in June, so I cannot comment on its warmth. When I received the hat, I did check out the workmanship. I did not notice any loose threads, and it had even stitching. The faux fur had a very soft feel, and even length. I have a large head, so I purchased the size 62, it fit perfectly. I think many people do not know how to size hats. This may be why this hat is still around. The size 62 , I think would be a large/charge. For $7.50, super value!

Verified Buyer

Reviewed by Iceclimber42 from Massachusetts on Monday, July 4, 2016

Haven't used it yet...it's the middle of summer here in MA...

Verified Buyer

Reviewed by So. Cal. Hiker from California on Thursday, June 30, 2016

These are warm lovely gloves. Well made and fit well.

Verified Buyer

Reviewed by Wyoming Mountain Man from Jackson Hole on Saturday, June 25, 2016

At STP price, these are a great value in a pair of gloves. Well made and warm.

Verified Buyer

Reviewed by Oldflynn from Minnesota on Tuesday, June 14, 2016

They are lightweight and fit well .......like the elastic at the wrist. Good product!

Verified Buyer

Reviewed by Avlhiker from Asheville, NC on Wednesday, June 1, 2016

Warm, covers the ears, nicely made. All that a beanie should be.

Verified Buyer

Reviewed by CommonAmerican from Minnesota on Saturday, May 28, 2016

For the price these in my opinion were a good value. One glove however was slightly smaller than the other, after a little stretching the one is better.

Verified Buyer

Reviewed by j from nyc on Wednesday, May 25, 2016

not bulky, not sure about durability. They smell but it goes away.

Reviewed by Wray from New York on Thursday, May 19, 2016

These are a great pair of gloves. They are the warmest and best fitting gloves I've had in years. I am petite and purchased the O/S. I took a chance on the purchase of these gloves because I felt that at the price I couldn't go wrong. As it turns out I was correct! I am ordering a second pair!