Auclair Reviews

Popular Auclair Products

Popular Auclair Searches
Auclair is one of the oldest and most respected glove companies in North America, having brought their impressive knowledge of gloves from Paris to Canada in 1945. Now the official supplier to nearly every Canadian team on snow and ice - from alpine to snowboarding to luge - Auclair gloves are known for their exceptional quality, competitive grip, and uncompromising performance in all sports. The folks at Auclair are proud of their history, their family approach to business, and their unflagging desire to make the very best sport performance gloves in the world.
About the Auclair Brand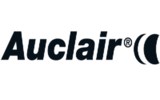 Verified Buyer

Reviewed by Wyoming Mountain Man from Jackson Hole on Saturday, June 25, 2016

At STP price, these are a great value in a pair of gloves. Well made and warm.

Verified Buyer

Reviewed by Oldflynn from Minnesota on Tuesday, June 14, 2016

They are lightweight and fit well .......like the elastic at the wrist. Good product!

Verified Buyer

Reviewed by Avlhiker from Asheville, NC on Wednesday, June 1, 2016

Warm, covers the ears, nicely made. All that a beanie should be.

Verified Buyer

Reviewed by CommonAmerican from Minnesota on Saturday, May 28, 2016

For the price these in my opinion were a good value. One glove however was slightly smaller than the other, after a little stretching the one is better.

Verified Buyer

Reviewed by j from nyc on Wednesday, May 25, 2016

not bulky, not sure about durability. They smell but it goes away.

Reviewed by Wray from New York on Thursday, May 19, 2016

These are a great pair of gloves. They are the warmest and best fitting gloves I've had in years. I am petite and purchased the O/S. I took a chance on the purchase of these gloves because I felt that at the price I couldn't go wrong. As it turns out I was correct! I am ordering a second pair!

Reviewed by tacoman from earth on Thursday, May 19, 2016

Not too excited about these. The thumb is cut like a big triangle: not form fitted in the least not to mention too short. Materials seem good. Workmanship fine. You could do worse for $20 but you could do better, too.

Verified Buyer

Reviewed by Shelly from Ohio on Wednesday, May 11, 2016

Awesome! I can't wait until it gets cold.

Verified Buyer

Reviewed by Old Goat from Alabama on Wednesday, May 4, 2016

Upper average quality. Pinky finger on both hands snug, yet not uncomfortable. Will kept hands warm for a couple of ski and glacier climbing seasons.

Verified Buyer

Reviewed by Fisher from Wisconsin on Sunday, April 24, 2016

I can not attest to their function yet, as I purchased these on sale after the season, but from a quality of materials standpoint, they appear to be well made.
They fit me well. Some reviewers found them to be too small, but I am a petite woman with small hands, and the fit me perfectly.