Aussie Naturals

Sizes

Colors

Reviews

Prices

Search Within
Aussie Naturals, part of the ABO Gear family, has spent years perfecting its unique lineup of outstanding pet products, including Aussie Naturals dog beds, grooming accessories, dog coats, pet toys and snacks. Love taking your four-legged friend with you on hiking and backpacking trips? With an Aussie Naturals dog backpack, your pup can help share the load. Chilly weather? Aussie Naturals dog coats are designed to keep your pooch warm and protected from the elements. Of course, don't forget to pick up a few Aussie Naturals dog toys to reward your pup for being such a great companion!
About the Aussie Naturals Brand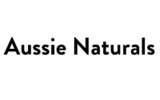 Compare at $49.99
Closeouts
Compare at $29.99
Closeouts
Compare at $29.99
Closeouts
Compare at $24.99
Closeouts
Compare at $99.99
Closeouts
Reviewed by babookyra from Los Angeles on Wednesday, September 14, 2016

this is the very best backpack. I just realized it's a closeout, so I'll get a couple more while I can. My 80 pound lab mix loves it. It seems much more comfortable than the packs with stiff backs. And the square shape of the bags means he can carry my IPad.

Verified Buyer

Reviewed by G1 from East TN on Tuesday, September 13, 2016

My puppy dog loves the koala bear and it doesn't have stuffing for her to chew out. She'll be getting more of these!

Verified Buyer

Reviewed by A Maguire from California on Wednesday, August 31, 2016

The bowl is nice and big, the only thing I would change is that I would make the food container a bit larger and I would add a waterproof liner to the food container as the oils will seep through the thin nylon liner into the outer shell and food would stay fresh longer with a liner that provided a better seal.
Receive email updates for new Aussie Naturals items