Baffin Reviews

Popular Baffin Searches
Offering rugged footwear that has been proven during expeditions to both the North and South Poles, Baffin boots have the requisite features needed to ensure that your feet stay warm, dry and supported in the harshest winter environments. Aside from blocking the elements, Baffin boots offer a unique insole design that provides incredible warmth. With a multi-layer inner boot system for maximum insulation, Baffin Polar Expedition boots have a comfort rating down to as low as -148°F. Whether you're trekking through frozen tundra or shoveling the driveway after a February snowstorm, Baffin winter
... Learn more about Baffin
boots offer the protection, warmth, traction and support you demand. ... Less
About the Baffin Brand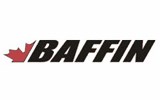 Verified Buyer

Reviewed by Nancy from Indiana on Wednesday, July 27, 2016

I really love the look and feel,awesome!

Verified Buyer

Reviewed by Edna from Da Nortwoods of WI on Monday, July 25, 2016

Good fit. Seems like it will be warm enough for hiking through the snow, but the waterproof lining makes a sound like plastic being crinkled when you walk.

Verified Buyer

Reviewed by hannah from kawerau on Sunday, July 24, 2016

i love these shoes great fit.......best shoes ive ever had

Verified Buyer

Reviewed by alba from california on Friday, July 22, 2016

A week ago we receive this boots, look really great, those are for my daughter she's 20 and she love it, she will try this boots in this winter
I hope this work really well on the snow, first at al looks really cut and the price was Wonderfull because we got his on clearance.

Verified Buyer

Reviewed by CAB in DC from Washington DC on Tuesday, May 17, 2016

Ordered these for my husband, he loves them. Very warm and comfortable. True to size.

Reviewed by BookGirl from CO on Sunday, April 17, 2016

My daughter loves her neon green boots! They are excellent quality, and she says they keep her feet dry and warm. Fit true to size. She tends to be very hard on footwear and these have held up great through snow and rain. We love shopping STP for high quality items at discount store prices!

Verified Buyer

Reviewed by ANNEWINK from CA on Wednesday, March 23, 2016

JUST AS CUTE AND COMFY AND WARM AS THEY LOOK - I HAD THEM ON AT WORK, IT WAS A RAINY DAY AND I GOT SOOOOOO MANY COMPLEMENTS.

Reviewed by Dave from California on Wednesday, February 24, 2016

Sorry to have to downrate these -- nice looking, good fit, comfortable in the foot area, but plagued by a persistent squeak with every step. And once they've been on for an hour or so, they are uncomfortable around the ankle bones but especially on the Achilles heel, where the back of the shoe bites into your leg and chafes uncomfortably. Had to return them.

Verified Buyer

Reviewed by cold feet from utah on Wednesday, February 17, 2016

These are warm, comfortable and cute.

Verified Buyer

Reviewed by Mom of Four from New Jersey on Wednesday, February 17, 2016

This is a warm boot, with some fun styling. I ordered the recommended size, and found the fit to be good. I wore them yesterday in the 1/2" of slush that had accumulated on top of the snow left over from a blizzard, and they were great. Two minor things about them bothered me a little bit. As one reviewer mentioned, there is a little bit of slipping in the heel. I don't notice it when walking or running, only when I went up on tiptoe to reach something. The other thing is that I've tightened the drawstring for the fit I like, and now the string is quite long. It doesn't touch the ground, but I'll sometimes tuck it into the back of the boot so it doesn't flap around when I walk.