BedHead Reviews

Popular BedHead Searches
"I could top that!" With these four words, BedHead Pajamas was born. The brilliant brainchild of native Canadian Renee Claire, BedHead Pajamas was created to fill a void she saw in the marketplace for finely tailored, sophisticated pajamas. Three years in, BedHead Pajamas was producing more than 50,000 pairs of Bedhead women's pajamas, Bedhead men's pajamas, Bedhead kids' pajamas and teen's pajamas, each locally cut, sewn and designed in sunny California. It's hard not to fall in love with BedHead Pajamas' women's robes, men's robes, women's pajama sets, men's pajama sets, women's loungewear,
... Learn more about BedHead
men's loungewear, maternity sleepwear, women's nightgowns and men's boxers – true to Renee's original vision, each locally made item bearing the BedHead Pajama's label is finely tailored and imbued with a sense of sophistication straight from sunny Hollywood, CA. ... Less
About the BedHead Brand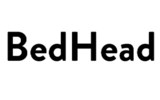 Verified Buyer

Reviewed by BHTPC from Alabama on Wednesday, July 13, 2016

Fun pjs by one of the leading sleepwear companies. I hope Sierra Trading Post will carry more of these colorful designs by BedHead.

Verified Buyer

Reviewed by So Cal from Los Angeles on Monday, June 6, 2016

These USA made jersey pajamas fit great and are very soft and comfortable.

Verified Buyer

Reviewed by Rebecca the STP Shopper from GA on Thursday, April 21, 2016

It was very hard for me to return these pajamas. The only reason I did is because they do not have elastic in the waistband of the pants, only a drawstring. I am picky about pajamas and have to have elastic and a drawstring. If you're not as picky, buy them! They were perfect in every other way!!

Verified Buyer

Reviewed by Chicago Suburbs from Illinois on Monday, March 21, 2016

It is very difficult to find a standard cotton pajama without spending a lot, ($150+). This was my solution. The pants were a bit narrow in the thigh / hip, but loose in the waist. I'm a normal weight 5'8" with 41" hips. I tried the medium and the large. The medium pants were way too small. I kept the size large. There's elastic in the waist, but it's only in the back half so you need the front tie for the pants to stay on, which is a bit of pain. After one washing, the fabric still feels hard on my skin, but it's getting better. Overall, I'm happy with my purchase.

Verified Buyer

Reviewed by Not Happy from Tennessee on Monday, March 7, 2016

The absolute worst! $75.00 pajamas with the entire leg seam ripped or never sewn.

Verified Buyer

Reviewed by ghost from S Calif. on Monday, January 11, 2016

I stumbled on Bedhead PJ's on STP, this is an amazing price for such high quality fabric and construction. They really get better with washing and wearing, are a looser cut (which my body prefers ) than say the Muki -Muki brand which are cut smaller. Highly recommend



Reviewed by Heidi the biker from carson city,nv on Saturday, January 9, 2016

The material is great. soft , stretchy, not as hot as flannel. I 1st bought the med. and the fit was great. Then I washed them and sleeves and legs were too short, legs were also tighter. I could still wear them but they felt small. I then bought the large and washed and dried 1st and they fit just like the med. did before washing. I'm 5'9, 138 lbs and usually wear a size 8. These were expensive but are better quality. Wish they came in other prints. I do like PJ's not snug, more roomy though.

Reviewed by Judy from Northern Michigan on Thursday, January 7, 2016

Super skeptical of the circus clown polka dot jammies hubby gave me for Christmas. A bit loud for my taste, but the softness and stretchy comfort of them has had me wearing them loud and proud nightly. The brushed cotton is a nice alternative to flannel, which is too hot for me. Thought the medium might be too big but after washing and drying on medium heat they did shrink a good 1/2 inch all the way around. Works for me, but if you are tall - you might end up with some short sleeves and pants after tossing in the dryer. I'm 5'5", 128# with average body shape and I'm ordering another pair if I can wrap my head around the crazy prints in my size.

Verified Buyer

Reviewed by Gmalala from Northern Nevada on Monday, December 7, 2015

This is my 5th pair of BH pajamas and my 2nd pair of BH knit pajamas, which are my favorite. These are the perfect weight for moderately cold weather and the stretch makes them so comfortable to wear all night long, even on a particularly restless night. The quality is superb and I love that they are made in the USA.

Verified Buyer

Reviewed by Art Teacher from Ohio on Thursday, November 19, 2015

I usually wear a size 10. I have ordered the large in the last 2 pairs of Bedhead pajamas because they are all cotton, they shrink a bit when washing and I would rather wear loose than tight!