Berle Reviews

Popular Berle Products

Popular Berle Searches
Since 1946, Berle has proudly boasted a family-owned heritage, something few of this brand's contemporaries can claim. After more than 60 years, Berle clothing and Vintage 1946 clothing continues to help well-dressed gentlemen maintain their crisp, polished appearance. When you try on a pair of Berle pants or Berle shorts, it's easy to see why this brand has maintained such a loyal following. You'll be amazed by the quality tailoring found in every piece of Berle clothing -- each imbued with exactly the tradition and precision polish you'd expect from a family-owned brand straight out of South
... Learn more about Berle
Carolina. ... Less
About the Berle Brand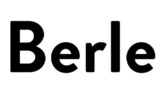 Reviewed by sonofthor from wisconsin on Thursday, November 12, 2015

Nice enough pant, but had to return as the waist was about a half size small

Verified Buyer

Reviewed by Richard from FL on Saturday, October 31, 2015

Good fitting very good for the sale price

Verified Buyer

Reviewed by Liana from PA on Wednesday, October 28, 2015

Very good quality, best price, fits the size and my husband is happy to wear it; the gabardine has such a nice touch and the colors chart covers every occasion.

Verified Buyer

Reviewed by amishsteve from Phila. PA on Tuesday, October 27, 2015

Although a bit long for my preference, at the price I got them, I'll just have them tailored. Nice colors, fairly well made, great waist fit. As with most men's pants, they are a bit larger then the size would denote. But I find that with 85% of men's pants. I'm a 35/36, and the 34's fit me perfectly.

Verified Buyer

Reviewed by quan529 from ky on Sunday, October 4, 2015

Very nice comfortable shorts goes great with several solid shirts.

Verified Buyer

Reviewed by Brownnshaggy from Santa Monica, CA. on Friday, September 11, 2015

Great price, well made, but had to return them. I usually wear a 36 , but these ran a little small on me.

Verified Buyer

Reviewed by qw from nj on Thursday, September 3, 2015

Good pants. But waist size is smaller than expected.

Verified Buyer

Reviewed by Paul from NEW YORK on Tuesday, August 11, 2015

A quality pair of shorts; great colors and very nicely tailored. However, I think sizing is a iltttle off. Recently purchased 3 pairs of madras patchwork shorts and all were size 40. Two pair of the shorts fit perfectly but these were very snug which is why I question whether they're a true size 40. Absolutely love the shorts and got them at such a reduced price that I decided to keep them; will give me incentive to drop 5 pounds. Other than the size, this was a great purchase.

Verified Buyer

Reviewed by Anne from Pennsylvania on Sunday, August 9, 2015

beautiful pants, light to wear in the summer, price is good too with the additional discount. A great find.

Verified Buyer

Reviewed by Shp from Ct on Thursday, July 30, 2015

Look nice, seem well made(time will tell), fit well and reasonably priced. All you can expect and hope for in a pair of shorts.