Bern Reviews

Popular Bern Products

Popular Bern Searches
By focusing on new designs, engineering and development, Bern helmets have remained at the forefront of the head protection revolution since 2004. Bern helmets offer a variety of models for action-sport enthusiasts that enjoy the rush of skating, snowboarding, skiing and biking. This brand is also one of the first companies in the industry to offer multi-sport helmets that allow athletes to use a single helmet for multiple activities, all year long. With innovations like a snap-in knit liner (available with or without audio enhancements), many Bern skateboard helmets can be quickly transformed
... Learn more about Bern
into Bern ski helmets. Other features include sun visors, adjustable vents, removable goggle clips and much more. Bike, skate, ski and ride safer with protective gear from Bern. ... Less
About the Bern Brand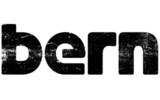 Reviewed by Cop from Atlanta on Saturday, July 9, 2016

I tried these on a few times. The more I did the inner lining came loose and tangled. Eventually they became impossible to get your fingers in.

Verified Buyer

Reviewed by Smokie from WI on Thursday, July 7, 2016

Live everything about this helmet. It's comfortable and with the correct measurements fits me great!

Verified Buyer

Reviewed by KP from Colorado on Wednesday, June 29, 2016

I bought these on closeout in the summer so I don;t know how warm they will be, but they seem to be of good quality ad fit well. I do wish they had a drawstring/leash for the wrist so I don't drop them on the lift, but that is nitpicking.

Verified Buyer

Reviewed by Julia from California on Monday, April 11, 2016

Nice quality helmet with great fit. Some other helmets tend to slide sideways, this one doesn't. I really like the removable lining making it a perfect helmet for snowboarding and biking.

Verified Buyer

Reviewed by thegreatoutdoors from Idaho on Monday, April 4, 2016

These fit well, allow for good peripheral vision, the lenses are nice, and they are easy to change. Great deal for the price.

Reviewed by Bozo from Virginia on Saturday, April 2, 2016

These gloves are warm and very comfortable. I usually wear a medium and the m/l fit me well. Someone who wears a large might find them too tight. The gloves are not stiff or bulky. If the temp drops below the 40 degree mark the gloves will not be so warm. The gloves are a little difficult to put on but the loop on the wrist helps to have something to grab on.

Verified Buyer

Reviewed by ERB from New Mexico on Saturday, March 12, 2016

I usually wear a large. I bought a L/XL and the fit was marginal. Snug, but wearable.

Verified Buyer

Reviewed by PC from Toronto, Canada on Saturday, March 12, 2016

Right side was ripped when received. I did not return due to already spend $80 CAD on top for shipping and customs. I went to alternation in the end. This compmany should have checked the product before shipping them out. Its my first online shopping from Sierra and the LAST.

Verified Buyer

Reviewed by Old lady skier from Pittsburgh but skis Colorado on Wednesday, March 9, 2016

Great look. Very comfortable. I have a small head- did the tape measurement - ordered the XS and still need to wear a beanie under it. But overall great value for the money

Verified Buyer

Reviewed by jersey joe from new jersery on Tuesday, March 8, 2016

This helmet is really nice. My nephew likes it .