Sorry this item is not yet available for sale. Please check back at a later date.
About Black Diamond Equipment Cosmo LED Headlamp - 90 Lumens
2nds. An impressively powerful light in an ultralight package, Black Diamond Equipment's Cosmo LED headlamp has three light modes and a pivoting design that allows you to angle the beam up or down.
One DoublePower LED coupled with 2 SinglePower LEDs
90-lumen max output
Positron switch activates three modes plus dimming
Mode memory keeps headlamp in the same setting as when it was powered off
Pivoting design allows you to angle light up or down
Water resistant
Adjustable elastic headband
Operates on three AAA batteries (included)
Made in China
About the Black Diamond Equipment Brand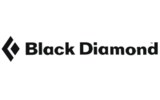 43 Likes
About the Black Diamond Equipment Brand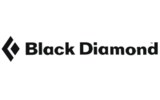 43 Likes
Answer The batteries go in lengthwise in this item. There are + and - indications in the item.

Answer I returned my Cosmo and got the Spot instead as it had better specs and the build appeared better. But, to answer your question more directly, I believe that the little bulb to which you refer is a small red light for reading, etc. Since I no longer have the exact model I cannot be sure.

Answer I have the green model of this headlamp, but I think the light modes are the same for both. Yes, the small bulb on the bottom left is the red "night vision" light. You have to hold the button down for a few seconds to get the red light to come on, and if you then very quickly press the button twice the red light will also flash. To get it back to the white light, you hold down the button for a couple seconds. It is a little tricky to get the red light to come on and then turn it off, but it is a nice option if needed.

Answer There is a red light (I just don't use it!) and it's pretty darn bright!

Answer The headlamp is protected against splashing or sprayed water from any angle.

Answer This is not a regulated headlamp.

Answer It does not have a red-light mode.