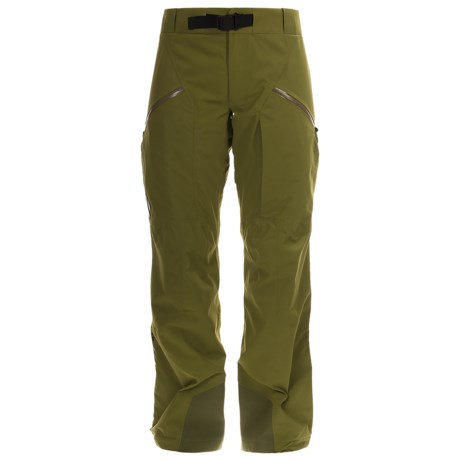 Answer

Looking online, the short answer would be No.

It looks like there are two zippers on the outer sides of the pant legs. One goes from waist to knee and the other goes from about mid-calf to ankle.

Neither zipper goes completely to the top or the bottom of the pants, but to me this doesn't seem like an issue. It allows you to dump heat while the pants remain securely on your waist and the lower zipper lets you reach your boot buckles.