Black Diamond Equipment Reviews

Popular Black Diamond Equipment Products

Popular Black Diamond Equipment Searches
Black Diamond Equipment sets the standard in dependable rock climbing, alpinism, and backcountry skiing gear. What started with an eighteen-year-old man with a hammer and anvil has emerged into an employee-owned, global company that outdoor enthusiasts know and trust. When it comes to gear, Black Diamond Equipment constantly dreams of what could be and criticizes what exists to engineer the best gear out there, through rigorous, hands-on testing. From crampons and helmets to probes and backpacks, Black Diamond Equipment brings simple, yet powerful gear to the forefront of life on rock, snow, i
... Learn more about Black Diamond Equipment
ce or mountain. ... Less
About the Black Diamond Equipment Brand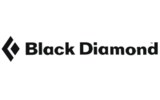 Verified Buyer

Reviewed by Skies the limit from Europe on Saturday, July 23, 2016

Overall fit is good. The waist is a bit large verses the chest fit. This item would really benefit from a draw string waist.

Verified Buyer

Reviewed by Rachael from Arkansas on Friday, July 22, 2016

These shorts are really comfy but they are super short (shorter than I expected) and ride up really quickly...

Reviewed by Armand from Salt Lake City, UT, USA on Saturday, July 16, 2016

The Stack Hoody is a simple wind killing soft-shell featuring Gore-Windstopper. It has a trim alpine fit so it's cut slim with a long torso and long arms for climbers. The collar is nice and tall to help seal out the elements. The fabric is stretchy and articulation is perfect. My wrists and waist never get exposed by any movement. Throw it over a Patagonia R1 and you'll be good for low 40's strenuous climbs and hikes. Or just wear a long sleeve T-shirt for warmer spring weather. The seams in the arms are a bit itchy so short sleeve t-shirt wearers beware. Mesh lined pockets provide okay ventilation ports, and breathability is average. The seams aren't taped but Gore-Windstopper is VERY water resistant. It will eat a couple of hours worth of light snow with no problem at all. Bottom line, this will protect you better than something like the Outdoor Research Ferrosi or Marmot Estes. Get it in a less bright color, and the cut, look and fit are great for around the town biking and as a campus/commuter hoody. I prefer the look and feel of the Stack Hoody over the follow-up Black Diamond Induction.

Verified Buyer

Reviewed by Headlamp Review from Denver CO on Saturday, July 16, 2016

Worked fine for camping and hiking. Sits comfortably on your head. While it gives enough light it's not nearly as focused or bright as other headlamps can be. I would recommend this product.

Verified Buyer

Reviewed by Dance Faery from San Francisco Bay Area on Thursday, July 14, 2016

The cobalt purple color is so beautiful, and the fabric is soft and heavy enough to not show lumps and bumps or underwear through it. I like the ribbing detail around the waist and pant leg hem. The length is a little long for a flattering capri, so I'm folding the ribbing up once and tacking it on the seams to hold it in place. This gives the pants more character and a flattering length on my legs. I'm almost 5'7", 150# with an athletic build and the size L is very comfortable hugging my legs with no gapping. (A size Medium would have been my first choice, but they were out of it.)

Verified Buyer

Reviewed by Dance Faery from San Francisco Bay Area on Thursday, July 14, 2016

Every pair of shorts I'm wearing this summer is a size 8. I got these shorts in both an 8 and 10, and both are too small, but I think the 12 would get too big in the waist. They are short in the rise, with no fabric forgiveness, so they create a look in the front that ladies don't like, the all dreaded "camel...". The fabric is a thin, stretchy hiking pant type fabric, and every bump or panty line shows through it. The yellow color is fun, so it's a bummer they are designed for women without any curve to their hips at all!

Verified Buyer

Reviewed by Keri from Alaska on Tuesday, July 12, 2016

However, I ordered the small and it is not for big busted ladies. I am C-D and i was popping out. I wish I had ordered a medium.

Reviewed by Travis from Wasatch Range, UT on Friday, July 8, 2016

Note that this is an older model that had a number of problems, such as unusual difficulty getting the toe into the pins. Those problems were resolved in the latest "black" model, which has much more black than white in the design. The newer model also has the TUV safety certification, so you'll usually find "TUV" in the product title, e.g. ("Black Diamond Fritschi Diamir Vipec 12 TUV Binding").

Great binding, but this model does have some issues to be aware of.

Reviewed by Susie from Missouri on Tuesday, July 5, 2016

Like the title says. . Love the fabric. I wear size medium in leggings and I ordered the size medium shorts in yellow, they could be just a tad tighter, and I have a big butt-

Verified Buyer

Reviewed by Ediddy from Oregon on Tuesday, July 5, 2016

This is a fantastic workout top! The built in bra is legit for moderate impact activities. It's super breathable and comfortable. I purchased a small and I'm a 36 C. It does seem to show a little too much cleavage for my taste but I think I should have purchased a medium instead. Otherwise a wonderful find!