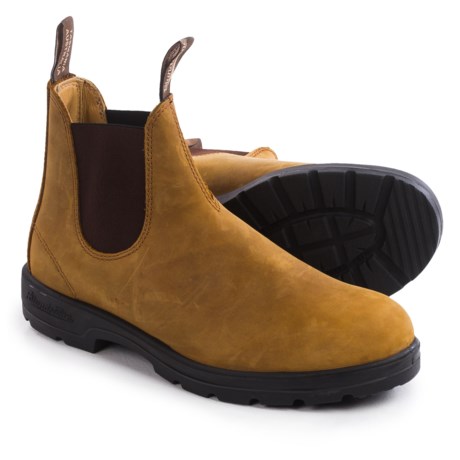 Answer

Yes, absolutely works for men and women. Here is the Blundstone shoe size chart http://www.blundstone.com/size-guides but I would recommend a 0.5 to a full 1.0 size smaller than they list.

Answer

These are unisex shoes, I am a size 8 U.S. women's and am wearing a size 5 of this shoe. If you click on the UK size, it gives you the equivalent US size for men and women. They run a little big (at least for my feet) - a 4.5 as Blundstone sizes would be perfect for me, which would be a U. S. size 7 according to the conversion.

Answer

Yes, these are for men and women. If you hover your mouse over or click on the sizes the corresponding numeric size will be displayed in both male and female sizes.