Created in 1985 by two-time Olympic rower John Strotbeck III, Boathouse Sports is a Philadelphia-based athletic apparel brand dedicated to supplying athletes with the absolute best fitting, best performing clothing for basketball, baseball, lacrosse, soccer, rowing, rugby and more. Boathouse clothing is crafted to high-quality standards in order to provide an outstanding fit and unsurpassed comfort level. Whether you choose a high-performance jersey, a pair of shorts or a Boathouse sweatshirt, you can be sure you're getting a superior product that will meet or exceed the expectations of the mo
... Learn more about Boathouse
st elite athletes. ... Less
About the Boathouse Brand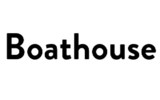 Verified Buyer

Reviewed by AK Mom from Anchorage on Thursday, September 24, 2015

I love these sweats and could not beat the price. Sure they're not any name brand I recognize but after reading the other reviews I'm glad I bought a pair. They're very comfy, and fit as expected. I also like that they're not cuffed at the bottom-they're more like a boot cut.

Verified Buyer

Reviewed by sugargirl from Vermont on Wednesday, September 2, 2015

So Soft!!! I ordered this on clearance so the only size available was the small and I would wear it for bang around. It was $5 what a steal! it is so soft love it!

Reviewed by catznjazz from Northern Iowa on Wednesday, September 2, 2015

Soft, thick and no shrinkage. Long enough for a 6 footer, which is rather rare. Actually attractive, for sweat pants. Great bargain!

Verified Buyer

Reviewed by dogwalker from missouri on Tuesday, August 25, 2015

I waited a while to write this review. I needed to see how these sweats held up. I wear a lot of sweats hiking my dog in the park - they're easier to layer in winter and I can cut a few pairs off for summer hiking. I bought 3 sets on this order and cut off one for this summer and ALL have held up so much better than the HANES I usually grab at walmart. I'm very pleased with these and will probably buy more.

Verified Buyer

Reviewed by Pacatrader from Colorado on Thursday, August 13, 2015

Very nice quality pant. Heavy, thick material that is soft and comfortable. Fit is right on target.

Verified Buyer

Reviewed by mkb from ohio on Monday, July 20, 2015

high quality at a low price.

Verified Buyer

Reviewed by Ric the Clotheshorse from Maryland on Friday, June 19, 2015

When sweats seem to get thinner and construction attention to detail a bit shoddy, these stand out as a perfect heavier weight sweat that you cant find at the price I got them (under$10) Russell or Hanes are not in the same league as these! I should have picked up a handful at the sale price.

Verified Buyer

Reviewed by coffee lover from VA on Thursday, June 11, 2015

2nd pair I've purchased, 1st was for my husband. I'm confiscating these for me when the winter chill hits the air.

Reviewed by Jay S from New Jersey on Monday, April 13, 2015

it has long waist and little weird at buttocks

inside is soft, it makes me feel comfortable

so i think it's great to wear at home




Reviewed by Dan from MI on Thursday, March 5, 2015

Soft, comfy, largely cotton. Really a can't miss combination.
The brushed interior makes them warmer than the 9oz fabric would suggest.
A little on the long side for me, elastic leg cuffs would've been a plus.


Seeing as how these are "for men" specifically it would've been nice if they had a fly.