Brooks

Sizes

Style

Gender

Sleeves

Features

Sock weight

Sock height

Colors

Reviews

Events

Prices

Made in USA

Popular Brooks Products

Search Within

The people behind Brooks running shoes are more than a little obsessed with running. From studying foot biomechanics to creating new kinds of shock absorption compounds, the Brooks lab is always striving to make the running experience more comfortable, more efficient and more fun. For nearly a century, Brooks shoes have evolved to include progressively more advanced technologies and materials, from DNA adaptive cushioning to midsole Guide Rails for enhanced stability. And this brand doesn't just make running shoes, either. Brooks clothing and accessories are just as advanced. Whether you're a
... Learn more about Brooks
seasoned marathoner, a weekend trail runner or just starting out, you can trust Brooks running shoes and apparel to deliver unmatched support, comfort and style. Run happy. ... Less
About the Brooks Brand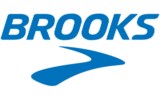 Reviewed by Cascade Cathie from Issaquah, WA on Tuesday, July 26, 2016

In almost all brands of shoes my feet are a 6.5M, so usually on-line shopping is fine. When the company says to size up, that works too. However, I should have listened to the other reviewers and tried the size up. Had to return them.

Verified Buyer

Reviewed by Texstever from Texas on Tuesday, July 26, 2016

These are what I would use to call running shorts. Light fabric. Okay but wouldn't be durable for hiking activity.

Reviewed by JDP11 from Prescott, AZ on Tuesday, July 26, 2016

I had heard a lot of good things about these trail runners, so I decided to give them a try. I was surprised to find how little heal support and support in general there was up to the mid foot for a trail runner(you can twist and fold them with out difficulty). Brooks actually make many road shoes that offer much better support that is needed on aggressive trail runs than these. Maybe they're OK on the road & for hiking, but I would not consider these if you like even mildly aggressive trail runs.
Receive email updates for new Brooks items