Headquartered in the northern Rocky Mountains, Brunton has produced top-quality outdoor gear for decades. Brunton is known primarily for sport optics; the company's binoculars and rifle scopes have set the standard for excellence with features like waterproof housings and variable power. Brunton has a wide range of NRA Sport Optics for shooting sports, including rifle scopes, spotting scopes, and field binoculars. Brunton camping and backpacking gear also sets the pace for trail performance, quality and value. Brunton portable camp stoves, lanterns, compasses and headlamps earn top ratings by
... Learn more about Brunton
expert authorities. Whether you're talking binoculars or camping gear, Brunton's reputation for reliability is unchallenged. ... Less
About the Brunton Brand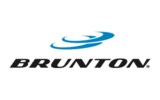 Verified Buyer

Reviewed by Poco Loco from California on Thursday, October 20, 2016

Thin, light weight, and a great price!

Verified Buyer

Reviewed by Ken O. from Pa on Thursday, October 13, 2016

When I received the charger the case had already come apart. I am very handy and tried to
"jury rig" it back together but the quality of it was such that the tiny screws that were used to hold it together were already stripped.
STP, to their credit, offered me a prompt refund plus a $10 credit without me having to send it back.

Verified Buyer

Reviewed by Jeff the biker from Florida on Thursday, October 13, 2016

It doesn't do what they promise, however, I forget to charge my phone and I ride my bike 20 miles a day. I got very sick and almost died while riding. Your device can be a life saver, even if it only charges the phone 60-80%. I have other chargers that are far worse.

Reviewed by Happy from Wyoming on Monday, September 26, 2016

Really like the options this charger has, to use in lighter plug, plug in to A/C charger, or even to use USB to plug into a computer.

Reviewed by Kayaker B from Maryland on Friday, September 16, 2016

Ditto to the other review, this unit comes with just a bare wire lead. There are no instructions for basic hookup and there is no information on the the Brunton website on any accessories that might make work as a charger. This unit is designed to be installed in a permanent location into some sort of panel. I thought it might have an application for car camping but, as is, this unit won't work. How they say on the box that it works to charge cell phones is misleading. Returned it.

Verified Buyer

Reviewed by Shopper from FL on Monday, September 12, 2016

VERY compact and hope it works as well as it looks.

Verified Buyer

Reviewed by Pamir88 from Ohio on Wednesday, September 7, 2016

My brother is a dedicated long-distance cyclist in Montana. The Brunton Flip LED Task Light was purchased to allow him to illuminate sundry situations of road-time situations encountered on jaunts about. He was pleased to receive his birthday gift.

Reviewed by Mpchicago from Chicago on Friday, September 2, 2016

Did not bother returning, cheaply made.

Verified Buyer

Reviewed by Wyoming Mountain Man from Jackson Hole on Wednesday, August 31, 2016

I use this for an "emergency" light when bicycle touring. I carry minimal gear at this light fits right in. I do not use the bracket. It's small, bright and versatile.

Verified Buyer

Reviewed by guillermo from tx on Wednesday, August 10, 2016

Bought to recharge phone and mp3 player while away from electricity.
At this price,why not?