Buffalo Reviews

Popular Buffalo Searches
A pioneering designer-jean label and a fashion force to be reckoned with, Buffalo Jeans by David Bitton delivers effortless style, unique aesthetic washes, and cuts that elongate the leg and flatter the form. Worn by celebrities, city sophisticates and label-conscious denim fans, Buffalo Jeans market their unique designer-jean styles in prestigious storefronts, fancy boutiques and department stores. Buffalo Jeans designer David Bitton systematically bucks what he sees as a slavish devotion to trends; David Bitton pushes the boundaries of hip. Buffalo Jeans combine creative variations on pocket
... Learn more about Buffalo
s, rises and legs with washes that range from dark to light, whiskered to vintage. Count on Buffalo Jeans to bring an enviable ambiance to your designer-jeans collection. ... Less
About the Buffalo Brand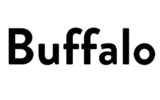 Verified Buyer

Reviewed by nm from phila on Sunday, October 16, 2016

The seam up front was missing a few stitches from the get go. naturally i only noticed upon trying them on. obviously cant send them back. this is exactly why buying underwear on the internet is a terrible idea. unsatisfied customer here and one more reason to quit shopping at stp.

Verified Buyer

Reviewed by Satisfied from California on Monday, October 3, 2016

The materials and workmanship are excellent. But the fit is far smaller than the "LARGE" size designation implies. I wear size 36 in all other brands and they fit well. But "LARGE" in this brand was far too tight.

Verified Buyer

Reviewed by sonny from Missouri on Thursday, September 29, 2016

So far, six sets of briefs have been ordered. For all day comfort you can't go wrong.

Verified Buyer

Reviewed by russelldholm from Austin, TX on Saturday, September 24, 2016

the regular discount plus the extra Sierra discount made these high quality underwear a great buy and I love them - they fit perfectly and look cool even if no one can see them except me!

Verified Buyer

Reviewed by sonny from Missouri on Monday, September 19, 2016

Comfortable to wear. Better than 100% cotton briefs.

Reviewed by Likes to be comfortable from midwest on Thursday, September 15, 2016

I bought these without any previous reviews so I wasn't sure how they'd be. Well, they are soft and fit well. I'm 145lbs/5'10'' and the medium fits well. I've had issues with other low-rise briefs either being too flat in the front or so low they felt like they were slipping down. These are ample in the pouch (I'm a rather normal guy in that department but bought some 2xist ones from STP in the past that were just too constricting) and fit great with low-cut jeans. As a middle-aged guy I don't have the abs these models sport but they still look sharp, dry fast when traveling and are supportive enough to wear at the gym.

Verified Buyer

Reviewed by JRS from Colorado on Tuesday, September 6, 2016

No complaints...
Boyfriend should maybe walk around in just these more often.
shows off his assets nicely.

Verified Buyer

Reviewed by JaXon from Northern california on Wednesday, August 13, 2014

Needed pants for work, I must wear black slacks, and thought these looked good. Read the reviews and bought a 25 and 26 since many reviews said they ran small. The 25s were perfect so exchanged the 26s for another 25. I'll admit, they are SKINNY and TIGHT, so one probably needs to be on the slender side to be comfortable. They're well made and the bling on the pockets is a nice touch so with some spike heals these are a great dress pant too. Will probably save the second pair just for that!

Reviewed by Mema Jane from Illinois on Monday, December 2, 2013

Am very pleased with the product and it was shipped in record time

Reviewed by loveshorses from nm on Monday, July 1, 2013

bought this as a gift for my 17 year old niece. She loved it! It's so cool that I almost kept it!