One name will always remain synonymous with the snowboarding movement, and that name is Burton. Back in 1978, the sport of snowboarding was virtually unknown and completely on the fringe, but Jake Burton quit his day job to make snowboards in his living room anyway. By the 1980s, Burton snowboards were helping people discover a totally new and exhilarating way to carve the snow. More than thirty years later, Burton snowboards and bindings are still leading the industry with cutting-edge technologies and killer-looking designs, as are Burton boots. On the slopes, Burton jackets and pants are ma
... Learn more about Burton
de to help you beat the elements and look great doing it. Long live winter. ... Less
About the Burton Brand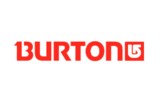 Verified Buyer

Reviewed by Erin from Oregon on Friday, August 12, 2016

Great quality pack with lots of pockets of all sizes.

Verified Buyer

Reviewed by sarah from seattle on Thursday, August 4, 2016

A wonderful pack - except that it doesn't ride comfortably when on your back. Isn't a comfortable pack the whole idea? Great for kids in school, but not if they are hauling much. Still, for the price I may just keep it and give it as a gift.

Verified Buyer

Reviewed by Josef70115 from Nola Baby on Wednesday, August 3, 2016

Big and bright are always a good thing in a rucksack.

Verified Buyer

Reviewed by jlwebster from SC on Monday, August 1, 2016

I needed a backpack that would be functional for several facets, both personal and business/professional, all while safely holding my Macbook, sketchbook, and other odds and ends, and this one fits the bill perfectly. It's what I'd qualify as a medium-size backpack, so it's compact enough to not be cumbersome, it has just enough pockets for pens and chargers, and the color doesn't show much dirt. Fabric seems super durable and straps are comfortable. The only thing I miss with this bag that my previous ones have had was a water bottle pocket on the outside, but I just clip one onto this with a climbing hook and it works just fine.

Verified Buyer

Reviewed by bkm from oregon on Sunday, July 31, 2016

suitcase is as described. solidly made and nice touches with fuzzy inside. only drawback is it weighs 11 pounds, but it seems durable and rolls well.

Reviewed by edepass from Croton-on-Hudson on Friday, July 29, 2016

The capacity and craftsmanship is impressive. It may be too big for kids to use though. I took a star off because it is so [...] ugly, but if form beats fashion for you, this backpack is a great value..

Verified Buyer

Reviewed by Rusty dogger from Adks on Tuesday, July 26, 2016

I was looking for something to run around with that didn't have 400 straps like every other backpack i own.... This fits the bill perfectly! Nice big main compartment, a couple of smaller ones. This has been great for beach trips, concerts and hauling stuff to work n back. I like this size, too, i didn't think the normal huka would be big enough for what i wanted and i'm glad i went with the big one.

Reviewed by Public display name from Washington, DC on Sunday, July 17, 2016

This is very well constructed, comfortable to wear, and appears to be very durable, though I've only had it for a month. However, the pockets seem designed more for daily wear than back country. There is the large main compartment, which has two padded compartments suited for electronics. It's pretty deep, but relatively narrow. There's a smaller front compartment with smaller subcompartments, including pen/pencil holders. And there's a nicely designed small top pocket, which is nice for wallet/phone, etc. Plus two side pockets that could hold water bottles and a small front stretchy pocket. It isn't huge, so not great if you'd like something that would be flexible enough to use for most travel or grocery shopping, for example.

Reviewed by Stephanie from West Virginia on Saturday, July 16, 2016

This backpack has just the right amount of storage, it is large enough for a computer, two large notebooks, random stuff, and still has room for textbooks. The material also appears to be quite sturdy and durable. I plan on using this for the rest of my college career. It fits my 16 inch computer nicely.

Verified Buyer

Reviewed by Jorr from Texas on Wednesday, July 13, 2016

This is an elegant, sturdy and quality bag. My computer fits just fine and there is plenty of room to organize other items.