Calida Tactel® Pinstripe Underwear Briefs (For Men)
Item #86714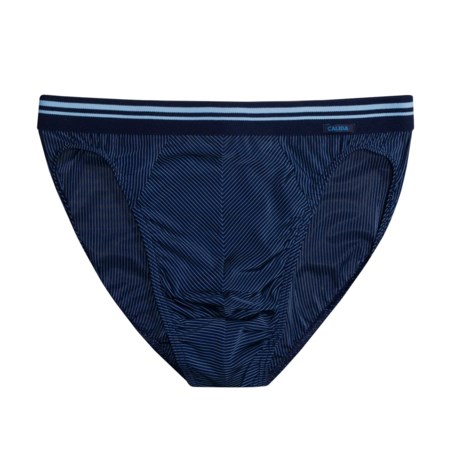 Overview
About Calida Tactel® Pinstripe Underwear Briefs (For Men)
Closeouts. Made of Tactel® nylon, Calida of Switzerland's pinstripe underwear briefs are not only incredibly resilient but also quick drying, breathable, stretchy and at least twice as soft as most fabrics.
Machine wash, hang dry
Closeouts. Portugal.
Size: M(32-34) L(36-38) XL(40)
Specs
Specs about Calida Tactel® Pinstripe Underwear Briefs (For Men)
Reviews
About Calida
Underwear is underwear--until you discover Calida pajamas and underwear. Calida of Switzerland selects the finest combed cotton available, then spins and knits the luxurious fibers on precision machines. Combine quality materials and techniques with nearly seamless designs and the result is a line of super-soft underwear and pajamas you'll lounge in for hours and wear for years. Since 1941, Calida of Switzerland has helped Europeans drift off into blissful sleep--and now that relaxing comfort can be yours at a price that won't give your wallet nightmares! Also look at Calida shirts, which are just as soft as their underwear and designed to provide climate control for your body. Calida workout shirts lend an athletic look, while Calida casual shirts and tank tops are designed for your lounging pleasure.