About Carhartt Cotton Ripstop Pants (For Men)
2nds, barely perceptible blemishes. Rugged and ready for demanding work, these utility pants from Carhartt feature tough 9.25 oz. cotton ripstop fabric, multiple pockets for tools and other essentials, and gusseted crotch for mobility enhancing comfort.
9.25 oz. 100% cotton ripstop fabric is specially designed to resist rips and tears
Rugged double-front construction
Cordura®-lined front-ledge and back pockets
Two large cargo pockets with flaps and snap closures
Multiple utility pockets
Gusseted crotch enhances comfort
Sits slightly below the waist with a relaxed seat and thigh
Carhartt Style No. B342
Made in Mexico or China, Nicaragua
About the Carhartt Brand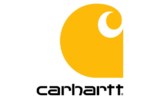 96 Likes
Specs about Carhartt Cotton Ripstop Pants (For Men)
Pant style: Cargo
Closure: Zipper,YKK®
Fabric: 100% cotton
Fabric weight: 9.25 oz.
Cordura®
Care: Machine wash/dry
Weight: 1 lb. 12 oz.
Made in Mexico or China, Nicaragua
US shipments only
About the Carhartt Brand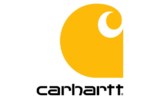 96 Likes
Carhartt Mens Shirts and Outerwear Size Chart
| | S | M | L | XL | 2XL | 3XL | 4XL |
| --- | --- | --- | --- | --- | --- | --- | --- |
| Chest | 34 - 36 | 38 - 40 | 42 - 44 | 46 - 48 | 50 - 52 | 54 - 56 | 58 - 60 |
| Waist | 28 - 30 | 32 - 34 | 36 - 38 | 40 - 43 | 45 - 48 | 51 - 54 | 58 - 62 |
| Hip (Seat) | 34 - 36 | 38 - 40 | 42 - 44 | 46 - 48 | 50 - 52 | 54 - 56 | 58 - 60 |
Note: Measurements are in inches. If your chest /or waist falls between sizes, buy the larger size. Carhartt knits have a generous fit, with the exception of our Work-Dry shirts, which fit closer to the body. Please check the product description of the shirt you are ordering to determine the fit.
Do you own this product? Write a review and help others with their buying decisions!
Write a review
4.434782 5 Overall Rating: 4.4 Based on 506 reviews
Most Helpful 5-Star Review
Verified Buyer Reviewed by smcphetres from Haines, Alaska on Tuesday, January 10, 2012
Our small Alaskan town has had over 13 feet of snow so far this year. The day I took these out of the box and put them on, it was raining monsoon style. I chose to forgo the Carhartt suit and just wear the pants and got completely soaked from the rain and blowing snow/rain mix.
After about 10 m...
Read More
Your search for "" returned reviews for Carhartt-Cotton-Ripstop-Pants-For-Men
Verified Buyer Reviewed by Yeah Yeah from USA on Tuesday, September 20, 2016

Every pair of pants I own are size 36 waist. For these pants, I could barely button them closed in size 36. Size 38 fit normally. Plenty of pockets, and a IPhone 6 Plus with case easily fits into the cargo pocket.

Verified Buyer Reviewed by val from new york on Thursday, September 15, 2016

not a first time byer, like product , on time delivery, right sizes.
looking forward to order more when I needed.

Verified Buyer Reviewed by valleeparking from NJ on Sunday, May 15, 2016

Carhartt quality at a great price

Verified Buyer Reviewed by Lester Loving from Wyoming on Saturday, May 14, 2016

These pants are a great value, rugged and tough, made for work. Didn't notice any blemishes.

Verified Buyer Reviewed by Skibum Chris from Taos, New Mexico on Thursday, April 21, 2016

These are lighter than the Carhartts I usually wear. Perfect for working outside in the summer.
Answer Due to the nature of the closeout business, we often receive items in limited quantities. Therefore, popular sizes and colors can sell out quickly. Occasionally we are able to reorder a product. We suggest signing up for the My Updates as the best way to monitor incoming products. You will receive email notifications of our newest stock items.

Answer Should work fine as long as you oversize them to fit.

Answer These are pants! Underwear only

Answer If you're asking if you could wear them over thermal underwear or something like that, they'd work fine. But if you're thinking about wearing them over Levis or pants like that, I don't think it would work. They're made to wear as-is, not like overalls.

Answer I would order a size up, in that case. They seem to be true to size. They are definitely heavy duty. You might be better served just wearing a base layer instead.

Answer They would have to be an extra size or two bigger. Two pair of medium weight polypro is a nice warm and good fit but over another pair of pants might be tight.

Answer Sure they'd be fine, maybe decreased motion. Probably just need a size up. Great outter layer for demanding activities.

Answer make sure you get a size bigger to cover the long johns ,pants what ever you will have some great otter pants they tough and look like army issue but better

Answer I would suggest a size larger in the waist if you wish to wear them over a pair of pants. They are not a very loose fitting pant.....

Answer I bought a pair of 42x32 and they needed to be hemmed. I then bought two pairs of 40x32 and they fit true to size... 38x32 is next

Answer We did not buy the shorts but we do find that the pants are true to size. My husband is a size 40 and these fit him. I hope that answers your question.

Answer Mine have always been right on.

Answer I dont have a pair of the shorts, but the pants I ordered in my exact size and they fit just right. 38x30.
They are very heavy duty, by the way.

Answer I bought the pants for my husband, who is a very big guy, and they fit true-to-size for him. Never got the shorts, though, so I can't make a comparison.

Answer My larger size pair (40 waist) fit well and seemed pretty true to size.

Answer I got these for my husband a few months ago. he thought they ran too small for him. I would order 1 size up

Answer My regular size fits true size .

Answer My experience with Carhartt is that they all run small, but if you find the Carhartt number that fits, it generally fits across the product line.

Answer My guys found they wear their normal size, but the pants are not relaxed fit, per se. HTH.

Answer I have never measured the openings, but I am quite certain there would be no way to get your foot in there without taking off your shoe. The cuff sits fairly snug around the top of my boots and keeps the dust and dirt out fairly well on the trail.

Answer I have 38 x 34 and it is 9" diameter , So like 18" circumference , Hope that helps , I would say normal cut , not boot definitely not skinny, One of my favorite pants , Have three

Answer I am really not sure since I returned these pants. My husband did not like them. I do remember the legs of the pants being really wide. Sorry about late response. Been up in mountain area with little to no service

Answer Yes. On the right as you face a person wearing them.

Answer Yes,

Answer Yes.



Answer The pants have numerous pockets which will fit my flip phone and I have carried my in the pockets. I have no knowledge as to whether the pants have a pocket specifically designed for a cell phone. I like my pants and wear them often.

Answer in addition to the normal front and back pockets there are are two cargo pockets and several,other smaller pockets some that snap closed. However the pockets that are typical cell phone size would be risky to carry a phone. Phone size would matter.

Answer There's about 20 pockets you could put your cell phone in on these pants. I just use the large cargo pocket on the left. I have four pairs of these pants. They are super comfy, hold up to wear, and look good.

Answer On the right side, there is a divided pocket over the main cargo pocket, and the center one has a snap closure. Some phones will fit. The left side has an open slot pocket over the main cargo pocket. You also have regular front pockets that are quite deep. I'm sure you can find somewhere to stick your phone.

Answer Not for any smart phone I know of. I do carry an iPhone 6, wallet, keys, pens sunglasses and a Leatherman and still have both rear pockets empty however.

Answer I didn't know how to post my gratitude for the resounding response to my question, so this will have to do. THANK YOU to you all for your lightning fast, descriptive, helpful replies. I so appreciate each of you!


Answer I'm not sure if Carhartt calls it a cell phone pocket, but yes there are definitely options for carrying any size cell phone.
I own an Iphone 6plus, and it fits perfectly in the outer pocket which is stitched to the outside of the left cargo pocket.
It does seem like this pocket was designed for a cell phone. The phone sits directly above your left knee when in this pocket.
80% of the phone fits snuggly into the pocket, with the top 20% sticking out so its easy to grab.
The width of the pocket fits my 6plus perfectly, so smaller phones should also fit.
At other times I use the left rear pocket which is very wide & deep, so the entire phone fits inside.
Both left & right cargo pockets would also work. So essentially you have 4 options.
My only issue with the pocket is it sits directly above my knee cap. The bottom of the phone actually touches my knee cap as I walk.
It does not inhibit walking, but you will notice it. If I was climbing a ladder, I would move the phone to one of the cargo pockets or to my rear pocket to prevent the phone hitting the ladder rungs as I climbed. If I were redesigning the pants I would move this pocket to the lateral side of the leg, and have it sit slightly higher than its current location. I hope this helps your decision.


Answer There's pockets all over these pants. His casio gzone smart phone will fit in one side pocket, but not my droid maxx. It would also fit most flip phones. But there are two other button pockets that are real big that would hold the phone no problem, but wouldn't want to have to unbutton it. Could leave one button unbuttoned and still get to phone but not easy access as you would have to lean over to reach it. But the many pockets are nice and the pants are definitely comfortable.

Answer -Yes, but the outer pocket that was perfect for my old cell phone is too small for my new one, which now has to ride in the big main pocket...

Answer yes, they do have a cell phone pocket

Answer Yes, Kitty, they do. Right Leg patch pocket has a buttoned pocket for a cell phone, mine fits even with a case. Don't expect to put a larger "phone"/pocket PC in though. Also, the phone hits the side of my knee at just a spot where it chafes a bit. Might not be a problem for you.

Answer I guess it would depend on the size of your phone. There is a pocket inside the front right pocket that will hold my phone but I don't have an iPhone that is bigger than the ipad! lol There is also a pocket on the outside of the cargo pocket on the left leg. Once again, my phone fits nicely in it but it is a basic phone and will depend on the size of phone you have. Other than that, they have very roomy front pockets and nice sized cargo pockets if you have a large phone.

Answer To have dedicated cell phone in today's market would be hard to do. Due to the various cell phone sizes. I use one of the large cargo pockets on either side as a cell phone pocket. this way I don't have to worry about a new phone fitting in the pocket.

Answer yes, on the left thigh

Answer There is a open top pocket on the outside of the left cargo pocket that might work. It looks to be about 2x4+ inches. The cargo pockets would also work.

Answer There are several pockets that will hold a cell phone. Even my Kindle fits. THey are good and deep too.