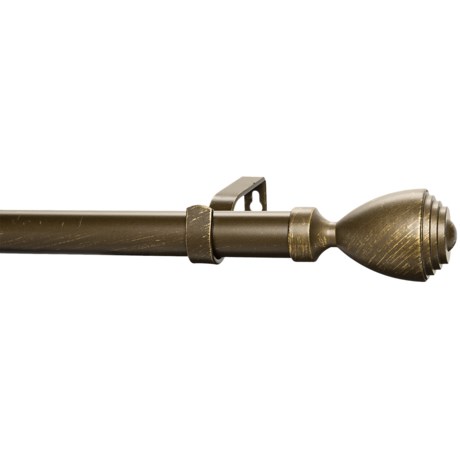 Great price for a versatile rod!
Verified Buyer
Reviewed by jebrs from North Carolina on Monday, July 21, 2014
I needed a 144" long decorative rod - of course, I turned to STP first. Diameter, finial and color were all that I wanted, but no 144" :-( Bought two rods for the price of a similar single rod only going to 48" in the store - figured if I had to splice to get my 144" it would be worth it. Great surprise when I found out I could telescope one rod into the other and extend the rod to 144"! Nice quality rod, and over $100 less than at the retail stores!