Chaco

Sizes

Gender

Style

Features

Colors

Reviews

Events

Prices

Popular Chaco Products

Search Within
There's a good reason why Chaco shoes have maintained a devoted following of adventurous souls (proudly known as Chaconians) for more than 25 years. From the incredible, arch-supporting footbed to the totally unique strap configuration, Chaco sandals fit like a glove and provide amazing support. Originally created by Mark Paigen in 1989, Chaco sandals have since evolved from a single pair of "Ultimate Sport Sandals" into an array of adventure-ready footwear products, including Chaco boots, sneakers and even clogs. Plus, to reduce waste and help loyal Chaconians get more miles out of their favo
... Learn more about Chaco
rite kicks, this brand has even introduced the ReChaco Project, which allows customers to send in their worn or damaged sandals to be repaired. Ready to join the ChacoNation? ... Less
About the Chaco Brand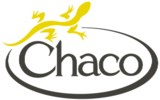 Verified Buyer

Reviewed by SANDALS from WISCONSIN on Saturday, July 23, 2016

I REALLY LIKE YOUR TOED SANDALS BUT I CAN'T GET THE SIZE I NEED, THEY RUN SMALL TO AMERICAN SIZES. I NEED SIZE 11 WIDE. NOT TO MANY TO CHOOSE FROM.
I RETURNED MY ORDER AND HAVE NOT RECEIVED CREDIT ON MY CHARGE CARD YET. IS THAT A PROBLEM?

Verified Buyer

Reviewed by Trouble with a capital T from Arkansas on Friday, July 22, 2016

First pair of double strap, they are excellent for water, and I wore them in the Rockies for light trails. They are comfortable, and supportive just like all the Chaco"s I own. Ordered in my usual size and they fit perfect.

Verified Buyer

Reviewed by Nick from Seattle on Friday, July 22, 2016

I have not tried the Eco sole for wear but Chaco sandals, in general wear well! I am going to South America for 6 months and do urban and other kind of walking and only take what I wear each year-one of the several models of Chaco sandals. I have worn the Updraft Eco Tread Sport Sandal for a month now and find them to be very comfortable and look forward to some more comfortable walking in the months ahead.
Receive email updates for new Chaco items