Chaco

Sizes

Style

Gender

Colors

Reviews

Events

Prices

Popular Chaco Products

Search Within
There's a good reason why Chaco shoes have maintained a devoted following of adventurous souls (proudly known as Chaconians) for more than 25 years. From the incredible, arch-supporting footbed to the totally unique strap configuration, Chaco sandals fit like a glove and provide amazing support. Originally created by Mark Paigen in 1989, Chaco sandals have since evolved from a single pair of "Ultimate Sport Sandals" into an array of adventure-ready footwear products, including Chaco boots, sneakers and even clogs. Plus, to reduce waste and help loyal Chaconians get more miles out of their favo
... Learn more about Chaco
rite kicks, this brand has even introduced the ReChaco Project, which allows customers to send in their worn or damaged sandals to be repaired. Ready to join the ChacoNation? ... Less
About the Chaco Brand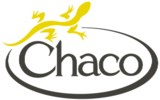 Verified Buyer

Reviewed by Cabbygirl from Tennessee on Friday, October 28, 2016

I have not been able to wear the sandals yet. We have had some cold rainy weather since I have received them. They are just like all other Chaco's, great.


Verified Buyer

Reviewed by DK from California on Thursday, October 27, 2016

Nicely constructed, good quality. Runs a tad small, went with size above what I wear

Reviewed by Active Granny from Texas on Thursday, October 27, 2016

I wear a 9 in Teva and bought a 9 in Chaco. I think a style without a toe loop would have been okay, but this binds my big toes across the bottom joint despite my efforts to adjust the straps. I have arthritis in both my hips and I have to be careful about shoes. I love the foot bed and anti-pronation features of this shoe. I'm going to give these to my daughter and I ordered another style with the footbed and heel cup, but without a toe loop and in a size larger. Hopefully that will work better.
Receive email updates for new Chaco items