Chaco

Sizes

Gender

Style

Features

Colors

Reviews

Events

Prices

Popular Chaco Products

Search Within
There's a good reason why Chaco shoes have maintained a devoted following of adventurous souls (proudly known as Chaconians) for more than 25 years. From the incredible, arch-supporting footbed to the totally unique strap configuration, Chaco sandals fit like a glove and provide amazing support. Originally created by Mark Paigen in 1989, Chaco sandals have since evolved from a single pair of "Ultimate Sport Sandals" into an array of adventure-ready footwear products, including Chaco boots, sneakers and even clogs. Plus, to reduce waste and help loyal Chaconians get more miles out of their favo
... Learn more about Chaco
rite kicks, this brand has even introduced the ReChaco Project, which allows customers to send in their worn or damaged sandals to be repaired. Ready to join the ChacoNation? ... Less
About the Chaco Brand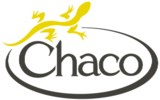 Verified Buyer

Reviewed by Andres from East Coast on Tuesday, July 26, 2016

I took these bad boys out immediately to Great Falls Park in Virginia concerned about traction and comfort but they performed very well and I couldn't be happier. I'm never wearing socks in this heat ever again!

Verified Buyer

Reviewed by WindDancer from Indiana on Tuesday, July 26, 2016

These are my first Chaco shoes. I normally wear Merrell Mocs, hiking boots and hiking shoes. I was pleasantly surprised with the quality of the Chaco slip-ons, and I love the color. I tried to purchase a second pair, but alas, they were out of my size. If you like this style of shoe, I encourage you to give these a try. You will not be disappointed.

Verified Buyer

Reviewed by keesadie from Havasu, Az on Monday, July 25, 2016

I really love this shoe but one thing......I ordered a pair for myself and my boyfriend and they do seem to run bigger in size. Both of us had to send them back for a smaller size but other wise I love the style!
Receive email updates for new Chaco items