Chase Edward Reviews

Popular Chase Edward Searches
Chase Edward has 30 years of experience in the apparel industry, which means this brand knows functional, well-made and stylish clothing. With features that include moisture-wicking fabrics and free-moving fits, Chase Edward golf clothing is designed to provide superior comfort and performance all day on the course. From soft, breathable merino wool sweaters to lightweight polo shirts, Chase Edward clothing can be worn from the office to the green, and anywhere in between. Try a Chase Edward polo or sweater the next time you tee off, and see what you've been missing.
About the Chase Edward Brand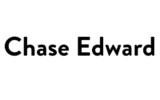 Verified Buyer

Reviewed by Tom from Rochester, NY on Thursday, April 16, 2015

Fits well and is comfortable. I would buy again.

Verified Buyer

Reviewed by Toupee from North Carolina on Saturday, April 11, 2015

Would reccommend

Verified Buyer

Reviewed by D from Pennsylvania on Wednesday, March 25, 2015

Love this jacket. I bought this man's jacket because I couldn't find 100% cotton jackets in women's sizes I liked. It's easy to wash and soft to wear.. Even though it is BIG for me, I like it because I can layer clothes under it. I actually had one and bought another.

Verified Buyer

Reviewed by Joe Mags from Huntington, NY on Saturday, March 21, 2015

Comfortable lightweight material perfect for the golf course on a hot summer day. Sizing is a bit roomy. Size large for me at 5'10, 190. Med would be too small. Maybe the drier on high heat will shrink it down perfectly. Great price too, so I bought another.

Verified Buyer

Reviewed by steve from CT on Wednesday, March 18, 2015

nice fit,looks good

Reviewed by Dan from MI on Thursday, March 5, 2015

I picked this hoodie up for wearing around the house because I keep the thermostat set pretty low in the winter. It has exceeded my expectations.
Seems well made, haven't noticed any asymmetry or major stitching errors
Medium-heavy weight fabric keeps me nice and warm.

Very soft interior fabric, big fan of the 80% cotton material and how well it absorbs water when I throw it on after a shower. I have some 100% polyester fleece that just leaves you feeling wet until any water is totally evaporated.

I like that the kangaroo pouch has top-corner hand entry, with some stitching up the sides of the pouch to keep things from falling out. It's a nice touch that shows some thought went into the design.

The only downside is very minor: the hood is BIG, almost too big, if pulled all the way forward it will start to hang down into my field of vision.

If you're looking for a nice basic, super comfortable hoodie to keep you warm, this is the ticket. I only ordered one the first time. I'm currently back at STP ordering 2 more in gray, one for the house and one to stash in the car.

Reviewed by Jon from Maryland on Thursday, February 26, 2015

Just arrived today - I am impressed with the quality! Well worth the $11 I paid. Thicker/better stitching than your average hoodie.

Verified Buyer

Reviewed by colorado man from Colorado on Tuesday, February 3, 2015

Very surprised how nice the shirt is, because the pricing was phenominal, quite comfy and long, my wife could wear it as a dress!

Verified Buyer

Reviewed by boomboom from michigan on Saturday, January 31, 2015

ordered two, dif colors ( size lg ) - nice shirts except for size. One ok the other at least a xl, maybe even an 2xl!!! No use returning as it would cost almost as much to ret as my credit - so stuck with shirt I can't use


Verified Buyer

Reviewed by Scott from NC on Tuesday, January 27, 2015

Tried it on and it fits true to size and very comfortable.