Chase Edward Reviews

Popular Chase Edward Searches
Chase Edward has 30 years of experience in the apparel industry, which means this brand knows functional, well-made and stylish clothing. With features that include moisture-wicking fabrics and free-moving fits, Chase Edward golf clothing is designed to provide superior comfort and performance all day on the course. From soft, breathable merino wool sweaters to lightweight polo shirts, Chase Edward clothing can be worn from the office to the green, and anywhere in between. Try a Chase Edward polo or sweater the next time you tee off, and see what you've been missing.
About the Chase Edward Brand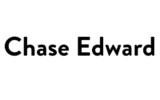 Verified Buyer

Reviewed by MikeG from MD on Wednesday, January 7, 2015

I'm 6 foot two 225 pounds in the large fits nicely not to type not to lose.

Verified Buyer

Reviewed by Slicing Steve from Atlanta on Sunday, January 4, 2015

Functional for keeping the wind off but you are better off spending extra money to get something breathable IMO, this one gets a little clammy.

Verified Buyer

Reviewed by Cabin4Collections from New Hampshire on Wednesday, December 31, 2014

This fits true to size, soft ad warm. I have not washed it yet, hope it wont pill up cause my son really like it. As of now I would buy another.

Verified Buyer

Reviewed by Jason Lion Gen from California on Thursday, December 18, 2014

Not for nerd, but fashion guy, like me. I like it.

Verified Buyer

Reviewed by Collie from HomeOfficeOhio on Wednesday, December 17, 2014

It is was it is: 80% cotton, properly sized and well stitched.

Verified Buyer

Reviewed by JS Grand Canyon from Tucson AZ on Wednesday, December 10, 2014

It's warm and comfortable, fits well and is good quality material.

Verified Buyer

Reviewed by Ed from Chapel Hill on Sunday, November 23, 2014

This is a high quality cotton sweater which at the sale price was a steal. I only wish they cam in colors. I would have purchased a few.

Verified Buyer

Reviewed by k9tchr from NH on Wednesday, November 19, 2014

Just as advertised & sized correctly. Wish there were other colors.

Verified Buyer

Reviewed by Peter from PA on Wednesday, November 12, 2014

Stylish, Comfortable. I always pack a couple as they stay wrinkle free.

Verified Buyer

Reviewed by barton of vermont from Stamford Ct. on Thursday, October 23, 2014

I have all the golf shirts I need. However, Christmas is coming, so I bought these shirts as Christmas presents for my brother. Nice shirts, at a super low price.Can't beat that.