Chetta B Reviews

Popular Chetta B Searches
A prominent New York designer, Chetta B was front and center when women's dresses began their ascent into everyday fashions. Youthful, feminine and tailored from unique and expressive fabrics, Chetta B dresses go from the office to after-work gatherings with finesse. Soft, pretty and feminine, Chetta B designer collections are found in America's best department stores – on the semi-formal racks where glamorous fabrics like chiffon and taffeta transform into prom-caliber material, and also in everyday career wear. Discover the dress and gown collections at Chetta B, and give your wardrobe a del
... Learn more about Chetta B
ectable lift. ... Less
About the Chetta B Brand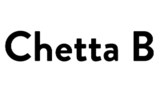 Reviewed by Hazel from Oregon on Monday, September 26, 2016

Dress is a bit too roomy on top (and I'm a 38C) but is nicely camouflaged with olive shrug sweater that picks up the fall colors. Skirt drapes beautifully. Love this dress!

Verified Buyer

Reviewed by NDi from PGH, PA on Thursday, August 18, 2016

Worth trying out, the body felt tight. Would order up if possible. Wish it could be mine!

Verified Buyer

Reviewed by Gwenda from Ca on Tuesday, August 9, 2016

This dress is beautifully made with so much attention paid to detail it should become one of your favorites. I don't like to show my arms so I need to wear a jacket or sweater but that's not the problem of the dress! You can't go wrong with this dress.

Verified Buyer

Reviewed by gratificationdelayer from Illinois on Monday, August 1, 2016

I have a dress from this company I bought a few years ago from STP and love it, thought this would be similar. But the fabric was very heavy for a short sleeved dress on top of which the dress was very hard to get into. Sent it back.

Verified Buyer

Reviewed by Gabby from New Mexico on Tuesday, June 28, 2016

well made, fabric drapes well, true to size. Quality better than expected.

Verified Buyer

Reviewed by jadawoman from WI on Friday, June 17, 2016

Fits well and feels good. True to size.

Verified Buyer

Reviewed by Nvrpayretail from North Carolina on Friday, June 10, 2016

I bought this for a wedding I was attending. It was about 2 inches too long for me (I'm 5'2") but it was not a petite. For someone taller, it would have been perfect. The fit was true to size and the colors were just as bright as the ones in the picture. This will be a summer staple for me.

Verified Buyer

Reviewed by Tawny girl from NYC on Thursday, June 9, 2016

Love this dress. Bought before recent Florida vacation; perfect for warm weather. Fits great & has pockets! Received many compliments. Wish it was offered in other colors. So happy with this purchase.

Verified Buyer

Reviewed by 3dvizwiz from Boulder, CO on Monday, June 6, 2016

While I have an earlier offering of this dress in a different color, I decided to try the black (since I got so many compliments on the previous dress, and thought it might be a wonderful LBD to have in the closet). What a difference. I was not pleased by the waist-widening aspect of this one, and the under-slip didn't want to lay properly, and the sleeves weren't snug on my reasonably muscled arms... so this went back. Color me surprised.

Verified Buyer

Reviewed by Scratch from WA on Friday, June 3, 2016

Vibrant color, very pretty, but... The lining isn't really a lining in the strict sense of the word. It is similar colored material sewn to the lace so that they become one piece. That would be OK except that it makes the seams bulky, keeps the zipper from lying smoothly down the back, and detracts from what could be a very appealing neckline and sleeveless shoulders. It also restricts the way the dress hangs once it's on the wearer. It doesn't slide over the hips; it hangs up on them. Unflattering. I wouldn't recommend this dress.