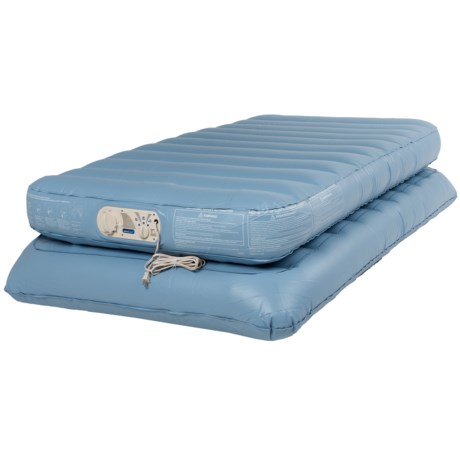 Answer

I did read the weight capacity somewhere; can't remember what it was. I packed it up and stored it already. If I can get to it soon, I'll let you know.

Answer

Weight capacity for the twin size is 300 pounds.

Answer

I'm not sure. I think I remember a 250ib limit. Otherwise I was (an am) VERY happy with the purchase.