Coyote Eyewear

Lens Features

Sunglasses Style

Frame Fit

Gender

Colors

Reviews

Prices

Made in USA

Popular Coyote Eyewear Products

Search Within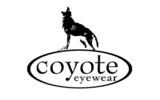 About

the

Coyote Eyewear

Brand
Merging sporty, stylish aesthetics with some of the best polarized optics on the market, Coyote sunglasses offer trusted protection from eye-fatiguing glare, harmful UV rays, wind, dust and debris. Crafted using an exclusive manufacturing process, Coyote polarized sunglasses provide first-rate optical clarity and glare-blocking power so you can stay focused with less eye strain. Built from resilient materials like Monel alloy and TR-90, the frames of Coyote sunglasses are not only lightweight and very durable, but also feature quality hardware for a secure fit. Grab a great deal on a fresh pair of shades from Coyote Eyewear and give your most important assets the best protection possible.
Reviewed by snezana from Miami on Tuesday, January 17, 2017

These are great for biking! i got my boyfreind his 3rd pair. He has been wearing them for years and sometimes I even use them when i can't find mine. They look great on me too! Unisex

Verified Buyer

Reviewed by Lee from Colorado on Thursday, January 12, 2017

Disapointed with quality. Glasses always sit crooked on face when I put them on. I have to beND to straighten.
Lens are a little small for outfoors.
Thought they would be better quality for the money!

Verified Buyer

Reviewed by wildflower from 97303 on Tuesday, January 10, 2017

Great idea. Bought mine for cycling.
Will take a little getting used to but think they will work great.
Receive email updates for new Coyote Eyewear items