Cullen

Sizes

Style

Gender

Sleeves

Colors

Reviews

Events

Prices

Popular Cullen Products

Search Within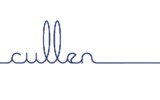 About

the

Cullen

Brand
Cullen is a New York-based clothing firm that makes luxurious cardigans, camisoles, turtleneck sweaters, jackets and shirts using some of the finest fibers in the world. Famous for its exquisite cashmeres, spun silks and fine cottons, Cullen brings fresh styles of fine-gauge knit clothing into every new season. Exacting a high standard of excellence in its world-class knitting mills, Cullen knits sweaters and shirts that satisfy the most discriminating tastes, whether those tastes run from classic styles to more adventurous looks. Not only does Cullen create cardigans, V-neck sweaters, pullovers and crew sweaters that appeal to conservative fashion tastes, but the Cullen brand also embraces bolder runway styles like long knit tunics, leggings and elbow-sleeve tops with baby-doll ruching. Men and women looking to update their wardrobes with a great selection of polos, sweaters and shirts can always find the latest colors, styles and fabric treatments from Cullen.
Reviewed by Canyon Man from Eldo Co on Wednesday, November 23, 2016

For me the sweater was perfect in all that matters.

Verified Buyer

Reviewed by Teddy from NYC on Wednesday, November 9, 2016

The material is really nice and shouldn't have any problems with itch. It doesn't fit my as well I would like. I am 5'9" 170 and the sleeves are too baggy for my liking.

Reviewed by Woodland Wife from Pennsylvania on Saturday, October 8, 2016

Very nice sweater - soft and lightweight - but it runs small. I gave it to someone other than the intended person I bought for. I imagine the model is wearing XL. Ebony color is beautiful.
Receive email updates for new Cullen items