Cullen

Sizes

Style

Sleeves

Gender

Colors

Reviews

Prices

Popular Cullen Products

Search Within
Cullen is a New York-based clothing firm that makes luxurious cardigans, camisoles, turtleneck sweaters, jackets and shirts using some of the finest fibers in the world. Famous for its exquisite cashmeres, spun silks and fine cottons, Cullen brings fresh styles of fine-gauge knit clothing into every new season. Exacting a high standard of excellence in its world-class knitting mills, Cullen knits sweaters and shirts that satisfy the most discriminating tastes, whether those tastes run from classic styles to more adventurous looks. Not only does Cullen create cardigans, V-neck sweaters, pullove
... Learn more about Cullen
rs and crew sweaters that appeal to conservative fashion tastes, but the Cullen brand also embraces bolder runway styles like long knit tunics, leggings and elbow-sleeve tops with baby-doll ruching. Men and women looking to update their wardrobes with a great selection of polos, sweaters and shirts can always find the latest colors, styles and fabric treatments from Cullen. ... Less
About the Cullen Brand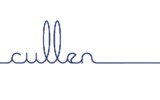 Compare at $120.00
Closeouts
Compare at $88.00
Closeouts
Compare at $140.00
Closeouts
Compare at $150.00
Closeouts
Compare at $140.00
Closeouts
Verified Buyer

Reviewed by lorraine934 from Marion, MA on Tuesday, May 3, 2016

This was a high quality fabric with lovely soft colors. Unfortunately, I am short waisted and this sweater was way too long to be a top and too tight to be a tunic. If you are tall, this is the one for you. I'm 5'5" and it just didn't work. I also tried it in M and L, with the M fitting better. It's true to size.

Reviewed by JemmyFeen from Washington State on Thursday, April 21, 2016

What a strangely designed garment! I ordered the small and it was absolutely huge...and on top of that, it had no shape whatsoever. I can't imagine this sweater looking good on anyone. Too bad because the Ladybug color is a nice coral for summer-- but not enough to make up for the unattractive design.

Verified Buyer

Reviewed by Quality Bargain Shopper from Northern California Wine Country on Wednesday, November 25, 2015

The medium fit me well. I'm 5'3" and 134lbs with a 36D bra size. I love a boat neck and you don't see them often; it pairs well with a long necklace. The black band covers all the sin!
Receive email updates for new Cullen items