Always distinctive and perpetually casual, Cushe shoes, boots and sandals have been helping free-spirited feet stay more comfortable for over a decade. Created for people who seek exhilaration and excitement in their everyday lives, this brand has built its reputation on stylish, feel-good footwear with comfort-boosting features like memory-foam footbeds and unique honeycomb outsoles. From street to trail, Cushe boots keep your soles supported and provide reliable grip. At the gym or running errands around town, Cushe slipper shoes offer versatility and lightweight shock absorption. Wherever y
... Learn more about Cushe
our everyday adventures take you, Cushe shoes will keep your feet happy during the journey. ... Less
About the Cushe Brand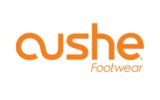 Verified Buyer

Reviewed by SHELLY from CENTRAL SQUARE, NY on Thursday, August 11, 2016

THEY ARE SO COMFORTABLE I LOVE THEM!

Verified Buyer

Reviewed by MK the shopper from Albany NY on Monday, August 8, 2016

Cute but too tight and I took a 1/2 size up when I ordered them. I'm passing them along to someone else since the price and the shipping cost doesn't warrant a return.

Verified Buyer

Reviewed by Hunter0851 from Boston on Saturday, August 6, 2016

These shoes are very comfortable and light weight. They feel like slippers. A good shoe for the summer.

Verified Buyer

Reviewed by Ashleigh from Georgia on Thursday, August 4, 2016

These shoes are adorable but they tear up my feet.

Verified Buyer

Reviewed by MT from Colorado on Wednesday, August 3, 2016

These shoes were true to size and fit great. They are a little narrow but they fit my feet just fine. Very comfortable.

Verified Buyer

Reviewed by Simply Juli from Iowa on Tuesday, August 2, 2016

Cute, soft, comfy, cushy, unique looking. Nothing more to ask for in a pair of shoes

Reviewed by Gee Dubs from Cincinnati,OH on Monday, July 25, 2016

I read all the reviews and thought, oh this would be good for running around the house, doing chores...NOPE! the way the shoe is designed the sole wraps up at the edges. this creates a pressure spot in the ball of my foot. It took me weeks of not wearing these shoes to relieve the pain caused by wearing them one day. They look ok, but they are just canvas. Save your money, don't buy these shoes!

Verified Buyer

Reviewed by Evie from Virginia on Sunday, July 10, 2016

I bought these shoes for my husband and he absolutely loves them. Cushe shoes are extremely comfortable, kind of like wearing slippers - I do wish they were available in half sizes as the size 8 is a little big (the size 7 is too short). I was sorry to hear that Cushe has gone out of business, guess I will have to buy as many as I can find so we will have a good supply to last as they wear out.

Verified Buyer

Reviewed by Evie from Virginia on Sunday, July 10, 2016

These shoes are cute and oh so comfy, like walking on clouds! I can't believe they're not going to be making Cushe shoes anymore.

Verified Buyer

Reviewed by Gardener in the Redwoods from Northern California on Thursday, July 7, 2016

I love these boots. They are a dream to get on and take off. They are comfortable with a cushion foot bed and a sole that grips well. The boots are made well and the fact they are waterproof is an added bonus. I have the boots in both colors; each is exquisite. My shoe size is a true 7 so I ordered my first pair in that size. Although they are narrow enough for my feet, they are a smidge too long so I compensate by wearing thick socks. I have a pair in size 6 which are comfortable, but just not as roomy as my boots in size 7. When STP offered a clearance price on the boots, I was compelled to order yet another pair for future use. These are a steal on clearance. Thank you STP.