Dagger '01 G-ride 6.2 Whitewater Kayak
About Dagger '01 G-ride 6.2 Whitewater Kayak
With a lighter weight than its bigger brother (for not-quite-so big paddlers) the Dagger G-Ride 6.2 kayak boasts plenty of get-up-and-go rides, river running, wave play and big water performance.
For paddlers weighing 90-175 lbs.
Exceptionally short length provides lighter weight, better maneuverability and great boat-control.
Planing hull spins, surfs and bounces like a freestyle boat.
Super-stiff D-Bone Subframe™.
Performance Fit system with precision adjustable thigh braces, Flipswitch™ back band, six-way-adjustable AirCore™ seat and hip pads.
Length 6' 2".
Width 26½".
34 x 19" cockpit.
33 lbs.
Volume 54 gal.
Polyethylene.
2nds. Minor cosmetic blemishes. USA. Note: Must Ship Truck only. Continental USA. Delivery Charge $100 (special shipping offers do not apply).
About the Yakima Brand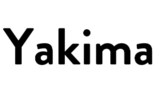 Specs about Dagger '01 G-ride 6.2 Whitewater Kayak
About the Yakima Brand