Deuter backpacks and hydration packs have set the industry standard for quality, durability and innovation since the company was founded in Germany more than 100 years ago. Deuter packs accompanied mountaineers on early Himalayan expeditions, and Deuter backpacks were used on the first successful climb of the north face of the Eiger in 1938. Deuter introduced the first bike-specific hydration pack in 1990. Today, Deuter backpacks and hydration packs are available in a variety of sizes and models, with many offering customizable suspension systems.
About the Deuter Brand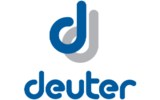 Verified Buyer

Reviewed by Kim from TX on Saturday, July 23, 2016

I decided I needed a real daypack, as opposed to what I guess can be most kindly referred to as a book bag, after completing an ~10 mile day hike in a mountainous and heavily forested (rainforest) area in Belize. I needed to carry sufficient, but of course very heavy water, and I had no hydration pack, so just had to carry a fairly large container of water along with my water bottle. Although the pack did lighten through the day, it was still far too heavy to be comfortable as the day wore on. The last couple of miles my shoulders were absoulutely miserable. Lesson learned!
I gave this pack 4 stars because I haven't had a chance to take it out for a spin yet, but I put it on to make sure that it fits and it feels great. The support provided by the hip straps is exactly what I need along with the chest strap; my shoulders should not be aching by the end of the day. The frame to keep it off my back is genius, It will make it so much cooler to have airflow between the pack and my back -I do a lot of "hot" hiking in desert and rainforest. Another super feature is the built in rainfly. It will accept a hydration pack.

The only thing that I am somwhat concerned about is its size combined with the stiffness from the frame and taking it on a plane - I'm not sure it will fit under the seat in front of me. Usually I check a bag with gear so maybe I can just pack it, I guess I'll see.

Verified Buyer

Reviewed by Shellbee from Ohio on Sunday, June 5, 2016

This is a great hydration pack if you don't plan on taking anything else along. I bought it for my husband to use during the summer on our daily 5-6 mile walk. If you need to pack anything other than water and maybe a couple of small items like wallet and keys, look for another pack.

Reviewed by Teasdale girl from Utah on Friday, May 20, 2016

Excellent hydration system, well designed storage space with room for light lunch and a few small items. Fits well, good shoulder, chest and waist straps. Excellent ventilation on back. I love it for day hiking in the red rock desert.

Verified Buyer

Reviewed by Tri LDC from Central Florida on Thursday, May 12, 2016

I don't need a "daypack" when I run in the trails so this is perfect for me - carries PLENTY of water and a few gels, a bar and keys etc...some may want more storage space but this is perfect for my needs. I also appreciate the insulation to keep the fluids cool

Verified Buyer

Reviewed by Carissa from Upstate, NY on Wednesday, May 4, 2016

This bag is incredibly lightweight and comfortable. I find that the adjustable straps are perfectly place; absolutely no irritation. The hip belt is not padded, but none the less, it's still comfortable and efficient. Love the multiple access points as well. The zipper opening to better access the front is a wonderful addition. Finally, the rain-fly is built right in and is super efficient.

I've received compliments on the look of the bag as well!



Verified Buyer

Reviewed by Rushfan in the mountains from Chattanooga on Friday, April 22, 2016

This is a great hydration pack. Would have given 5 stars, but the only neg is not much storage, maybe enough for keys and that is all.

Verified Buyer

Reviewed by Rushfan in the mountains from Chattanooga on Friday, April 22, 2016

This is a great hydration pack. Would have given 5 stars, but the only neg is not much storage, maybe enough for keys and that is all.

Verified Buyer

Reviewed by rgzlaw from Siesta Key on Monday, April 11, 2016

Perfect for a camera, binoculars, and rain gear, without the bulk or weight of most backpacks. Extremely well made and a bargain at the price.

Verified Buyer

Reviewed by joe from long island on Saturday, April 9, 2016

this pack is well made and fits perfectly on my back while riding and/or running.I was not looking for a hydration pack but rather a small bag for running or riding to work, therefore i have no input on the hydration device. i had hoped to use it for commuting to work but its size limits carrying any extra clothes along with food. the quality and design are top class and i will get plenty of use from this bag on weekend runs and rides..great price from stp

Verified Buyer

Reviewed by graupelskier from New York on Tuesday, March 22, 2016

Bought this for travel and bike commuting. While it is small, it carries the essentials and packs away into a compact shape. I can carry my laptop, lunch, and accessories for commuting. I used it to carry camera, water, snacks, and extra clothing on a 35 km skate ski last week and it worked very well. The suspension kept it stable and the narrower cut at the bottom kept it out of the way of my arms for poling. Slight downsides: 1) back panel sits tight against your back and you'll get sweaty and 2) not the most waterproof daypack b/c zippers are exposed. Doesn't have an integrated pack cover, but using one would solve problem 2.