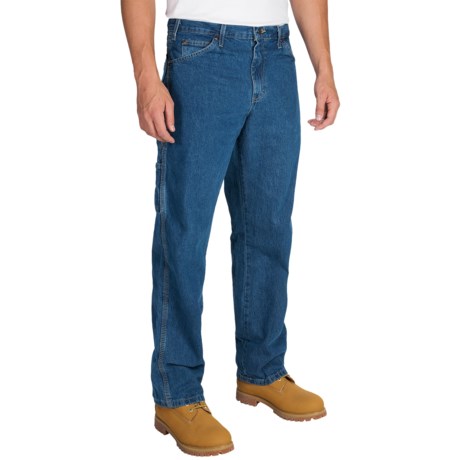 Answer

It means there is a flaw or flaws, usually just cosmetic.

Answer

I did not notice any faults. The best deal on jeans.

Answer

Items with barely perceptible blemishes or slight irregularities. One pair of jeans I bought had one leg 2 inches longer than other. Another had a white line running down. Other 2 I can't find anything wrong with them

Answer

Usually this means there is a flaw in the garment. Most times that we have ordered from Sierra Trading we cannot find the flaw.

It could be in the weave of the fabric, a label is sewn on not quite straight enough... Recently we purchased 2 pair of these jeans and one pair actually had a hole the size of a quarter in the back of the lower right leg--- I called STP right away and there were very nice and helpful about replacing the item (we returned the damaged pair asap). The replacement pair was 'perfect'.

Answer

2nds are products that have defects in either workmanship or materials. 2 pairs of the Dickies Carpenter jeans I purchased had small white lines in the denim which were faults from the weaving process.