Dopp

Luggage Style

Colors

Reviews

Prices

Search Within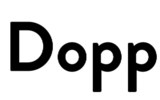 About

the

Dopp

Brand
Whether you're a globe-traveling business professional or just on the lookout for a new wallet or messenger bag, you need to check out Dopp wallets and bags. Offering a first-class assortment of premium-quality leather billfolds, trifolds, passport wallets, travel cases, messenger bags and more, Dopp is your go-to source for lifestyle gear. Whether you need a travel wallet with RFID pocket to protect your valuable information or a sleek leather Dopp kit to securely transport your personal essentials, this brand has you covered. If you insist on the absolute best in style, quality and utility, you'll be impressed with Dopp bags, wallets and cases.
Verified Buyer

Reviewed by mh from PDX on Tuesday, November 29, 2016

For me, this has replaced a messenger bag that was more horizontal than vertical and wanted to curve around my body. Being more vertical, this allows my documents to stay reasonably straight. A 9 x 12 portfolio fits well. Not a lot of interior pockets, but enough. The leather feels good and smells lovely.

I do regret not having some kind of umbrella (water bottle?) pocket, and the strap is not as classy as the bag itself. It's a good bag for the (sale) price I paid.

Verified Buyer

Reviewed by mh from PDX on Monday, November 21, 2016

Big enough to hold file folders, enough pockets for the junk one carries, and it smells like good leather. Only gone out with it once so far, but it behaved nicely.

Verified Buyer

Reviewed by Mary the Student from Louisiana on Wednesday, September 7, 2016

As a returning student this bag is perfect. Professional look, incredibly well made, roomy and comfortable in my hand or on my shoulder.
Receive email updates for new Dopp items