Dr. Martens

Sizes

Gender

Style

Colors

Reviews

Events

Prices

Popular Dr. Martens Products

Search Within
Smart, rugged, classy and unique, Dr. Martens has left its footprint on cultures throughout Europe and the world. Originally created to aid the healing process of Dr. Klaus Martens' injured foot, Dr. Martens sprouted its working boot roots with the 1460 - a durable, simple, and tough boot that was soon embraced by British police, postal, and dockland employees. Dr. Martens Air Cushion Sole footwear stomped its way into the hearts of youth subcultures and defined the line as a symbol of independence and individuality. With over 160 styles of boots, shoes and sandals today, Dr. Martens distincti
... Learn more about Dr. Martens
ve yellow thread and PVC sole can be found throughout all walks of life, with that original hint of working-class autonomy. ... Less
About the Dr. Martens Brand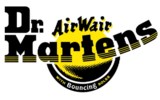 Compare at $75.00
Closeouts
Regular $199.95
Compare at $450.00
Closeouts
Regular $99.95
Compare at $160.00
Closeouts
Verified Buyer

Reviewed by Kevin from California on Tuesday, August 16, 2016

I was very disappopinted that these boots were not shipped in the Dr. Martens box....arrived loose in a generic shipping box.

Reviewed by TPopArt from Arkansas on Thursday, June 16, 2016

I almost did not buy these because the title said "For Little Kids", but I asked if these were toddler or big kids... The answer was for big kids. I can usually wear a size 4 in big kids because it's equivalent to a women's size 5.5 or 6. I ordered a size 4 in yellow and they fit perfectly. I held them up to my Converse size 4 shoes and they were the same length. My foot is narrow, and these aren't as loose as most women's size 6 shoes, so I think they could be slightly on the narrow side, but not much. The yellow color is brighter than it looked on my monitor. It's almost a neon yellow. Although I preferred the deeper yellow I thought I was getting, I will definitely keep them. They seem well made and are like any other Doc Martens I've bought - on the stiff side but not uncomfortable. One thing they have that my other Doc Martens do not have is a side zipper. Now I don't have to untie them to take them off. I really like that feature.

Reviewed by Why Lie? from The land of disappointment on Monday, March 21, 2016

Adorable, but 10 years too late.
Receive email updates for new Dr. Martens items